WHO:Kansas City Chiefs Safety Eric Berry
WHAT:*Eric Berry Speed Football Youth Camp on Friday, May 30, 2014. Eric and fellow coaches will work with local youth to build skill and interest during his 8th football camp.
*Eric Berry Elite Football Camp on Saturday, May 31, 2014. Introducing the Elite Camp to Kansas City - this Invitation Only Junior and Senior Specialty Skill Position Camp will top all others. Combine style intense camp to bring out the best in Kansas City's athletes.
WHERE: Friday, May 30, 2014, 5pm - 9pm. North Kansas City High School Saturday, May 31, 2014, 9am - 2pm, North Kansas City High School
WHY:Eric Berry is Kansas City Chief 3x Probowler, All NFL Safety and has been hosting camps since his rookie summer. EBF brings in pro-athlete coaches and Eric's own speed and agility coach to work one on one with the kids. Campers will be given a camp t-shirt, adidas bag, full meal, and be eligible for large prizes.
Elite Camp Athletes have been offered the opportunity to be awarded our largest prizes yet. With submission of essay and a stellar camp two boys will walk away with a Macbook Computer, $500 Gift Certificate to Adidas, and $500 Visa Check Card. This student athlete must exemplify leadership qualities, top essay submission, and great stats for the camp itself. This will be awarded at the After Party (see next press release).
Registration: Camp registration was closed two days after opening....FULL Camp!
Media Availability upon request during first 15 minutes of each camp.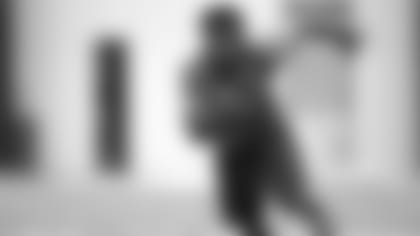 Eric Berry Foundation to Host After Party to Honor their Top Athletes from 2014 Kansas City Camps at Mosaic Life Care of Shoal Creek
WHO:Kansas City Chiefs Safety Eric Berry
WHAT:Eric Berry Foundation and Mosaic Life Care After Party on Saturday, May 31, 2014.
WHERE: Saturday, May 31, 2014, 6pm-8pm, Mosaic Life Care at Shoal Creek, NE 82nd Terrace, Kansas City, MO 64158. Event will open to the public at 6:00pm and wrap up around 8:00pm.
WHY:We are celebrating our athletes with an OPEN TO THE PUBLIC FREE After Party with co-host Inky Johnson. EBF is awarding their top athletes and handing out large prizes to our winners.
Eric and his fellow pro-athlete coaches will host this Open to the Public Free Event to highlight the past two days of Eric Berry Youth Camp and Eric Berry Elite Camp. Inky Johnson will join him on stage to speak to the crowd and together they will discuss their approach to life of being "Beyond Football". Share in this great event as they film a documentary on the two stud athletes and their relationship through the years.
Media availability upon request. All media will need to check in with Emily McNeill during the event and wear proper identification.
Event Sponsors include: Mosaic Life Care of Shoal Creek, Country Financial, Dick Sporting Goods, Adidas, Astroturf, and Eric Berry Foundation.
About the Eric Berry Foundation: Originally formed in Eric's hometown of Fairburn, GA to help rebuild Eric's boyhood park this foundation is making their Kansas City presence known. The goal of the foundation is to have a direct impact on the youth not only in the sports world but also those within the city that need a bit of assistance and guidance. Look for the foundation to host numerous events in 2014 with our 500 Backpack giveaway, holiday events, and leadership mentoring programs while simply bringing the Berry family values to KC.