Less than 24 hours after the Kansas City Chiefs Week 12 matchup against the San Diego Chargers, Chiefs head coach Andy Reid addressed the media to provide injury updates and lessons learned from Sunday's performance.
"We have to make sure that we take care of our game and learn from this," coach Reid said. "There were some good things, during the game, and there were some things that we can definitely learn from and we will learn from. My trust level hasn't decreased a bit in the guys at all, on either side of the ball. The main point here is that we need to get better. We're sitting here at 9-2, and (when) you come off a game like that—and this is everybody—you feel like your heart has been ripped out and you have to learn from it. That's what you have to do. Normally, it means that you've worked hard enough that it hurts. If it doesn't hurt, then you have a problem."
The hurt that coach Reid is referring to was collectively felt by every Chiefs player in the locker room, after Sunday's loss, including Pro Bowl S Eric Berry.
"It makes me angry that we lost," Berry said. "Our offense played a heck of a game and they put up a lot of points; we have to do our part. They bailed us out so many times; we have to step up to the plate and make those stops for them and when the game is on the line, we have to be able to do things. It didn't roll our way, but we'll get a handle on it. I'm sure our coaches will have something in mind for us and we'll work on that this week."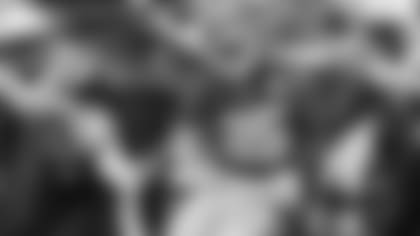 As for the Chiefs offense, it sees scoring points as a responsibility, rather than trying to 'bail out the defense'.
"Our job is to put points on the board, every time we step out there," Chiefs RB Jamaal Charles said. "Alex (Smith) did a great job. The wide receivers did a great job, as well as the running backs and tight ends, too. We went out there and accomplished some goals, but it's about winning."
Chiefs OL Geoff Schwartz says despite the loss, the Chiefs accountability to each other, in all three phases, remains as strong as ever.
"Guys have done a good job coming together as a family," Schwartz said. "We know that all three units rely on each other. There have definitely been games this year, where offensively we haven't produced and our defense had to carry the game for us. This week it was our job to score points and we did. We need to do that."
The Chiefs have never been a team to make excuses and they weren't about to start doing so on Sunday night.
"Our job is to cover their guys and their job is to rush," Chiefs S Kendrick Lewis said. "It doesn't matter who is in the game; that's why we're in the NFL. We just have to go line up and play and stop those guys. At a clutch time like that, we have to stop it and get the win."
Closing out games is what the Chiefs defense has prided itself on all season, leading to its nine wins in 2013.
"It is uncharacteristic of us," Chiefs LB Derrick Johnson said. "We have to respond quick; you have to have a short-term memory in this league and we know that. We will get better; that's just what we have to do. We're not 2 and 9, we're 9 and 2. We still have a lot of football to play. We cannot hang our heads, because we have a team that just beat us last week, coming in this week."
Players will return to One Arrowhead Drive on Wednesday to continue with preparations for Sunday's matchup against the 9-2 Denver Broncos.