While much is yet to be done before the Kansas City Chiefs begin training camp in late July, there are always plenty of reasons to begin thinking about what 2014 may bring. After year one in Kansas City, the team's running backs coach, Eric Bieniemy, is among the many expecting great things from the team and specifically his backs.
As OTAs are scheduled to begin next month, coach Bieniemy shared what's different about this offseason than last year's.
"Last year was pretty intense," Bieniemy said. "It wasn't so much that it was intense because of not knowing what to do, it was knowing what we're doing and just getting it all together and trying to figure it out, getting it in the playbook, getting the game plan together, trying to figure out who we were as an offense, trying to figure out who the players are, but it was a fun process and now it's more laid back. We get to enjoy it. Obviously, there's still a lot of work going on, but the thing is now we know who we are. We know what we need to do moving forward."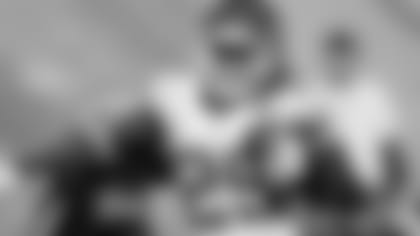 Headlining Bieniemy's position group is the Chiefs three-time Pro Bowl RB, Jamaal Charles, who finished last season with 259 carries for 1,287 yards (first in the AFC, third in the NFL) with a career-high 12 rushing touchdowns and added a team-best 70 receptions for a team-leading 693 yards with seven TD receptions. Jamaal's 1,980 yards from scrimmage (1,287 rushing, 693 receiving), which ranked first in the AFC and second in the NFL in 2013, caused coach Bieniemy to describe his running back's talents in two words.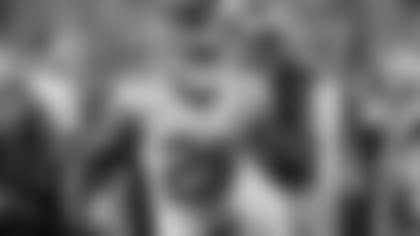 "I guess the best way to explain it is 'Jamaal style'," Bieniemy said. "Jamaal is fast. He's explosive. He has great vision. He does a great job of being patient. He can put his foot down and accelerate with the best of them. He's also obviously very valuable in the back field. He does a great job of catching screens. He does a great job on the perimeter, lining up as a receiver. I guess he's just multidimensional. He's a great football player that happens to play at the running back position. What makes him dynamic is that you have such a unique player in Jamaal Charles. Every time he touches it, he has the ability to take it all the way."
Jamaal is no stranger to headlines, earning his third Pro Bowl honor in 2013, winning NFL.com's Fantasy Player of the Year, as well as the Derrick Thomas Award as the Chiefs MVP (for the fourth time in his career). Jamaal's talents and popularity are a result of the continual drive and dedication that he has for success.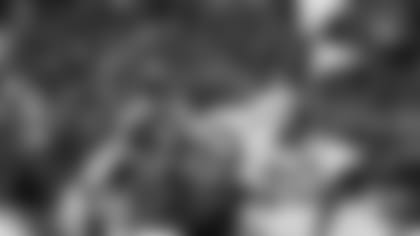 "Those are the type of people that you want to work with, not just the players that you're going to see that have success on the field, but knowing what makes him who he is," Bieniemy said. "He takes a lot of detailed notes. He's serious about his job and it's very, very important to him. On top of that, he's very, very competitive. Those are the things that get you excited about working with a kid like that."
And those are the very things that have Chiefs fans waiting to see what Jamaal has in store for 2014.