Last year, ESPN's Sal Paolantonio picked the Kansas City Chiefs to win the AFC West division.
While that didn't happen, the Chiefs did have a good season and managed to pick up their first playoff win in more than two decades.
On Wednesday at the NFL Scouting Combine in Indianapolis, Paolantonio spoke about his thoughts on the Chiefs season.
"To me, the [Jeremy] Maclin signing was key," Paolantonio explained. "Alex Smith— I'm a huge fan— but I think adding Maclin just gave them that extra dimension they needed offensively.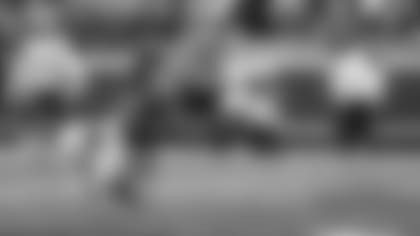 "Now if they would have not gone 1-5, if they go like say, 2-4, or 3-3 in the first six games, they'd probably win the division, and I did predict that they'd win it—so I was wrong."
So heading into the 2016 season, where does Paolantonio believe the Chiefs will finish this year?
"When you look at it, San Diego is kind of rebuilding. Denver, who is playing quarterback? Their defense is still going to be good, although they may be losing Demarcus Ware.
"The Chiefs are going to be right there, man. They'll be right there again."
But who is going to win the division, Sal?
"I'm going to go with the Chiefs," he proclaimed. "I'm going to stick with them. I'll stick with it 'till I get it right!"
Part of the reason he's sticking with the Chiefs is because of head coach Andy Reid.
"He's as steady as they go," Paolantonio said. "So, I mean, he's not going to lose his cool. If he's got something in place, he's going to stick with it."
Here's to hoping he's right.