The first person on the call was Kansas City Chiefs head trainer Rick Burkholder, who updated the media on the team's current injuries.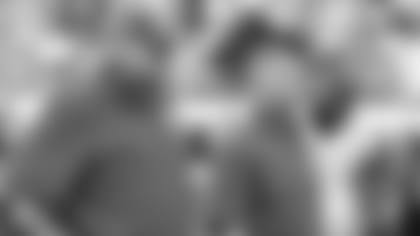 On Philip Gaines and Jamaal Charles (ACL surgeries in October): "They're both doing great. They're here every day. They aren't ready right now, as we didn't think they would be, but you'll see them a little bit at the OTAs and minicamps in some limited work, and we anticipate with no setbacks they'll be fine by the time we're ready to go in July."
On Tamba Hali (right knee clean-out in February): "He's here every day as well and he'll be ready to go in July. That will come down to coach (Andy Reid) and myself and with some help from our strength coaches, to give him some adequate prep work as well as rehab, as well as recovery, just like we did last year."
On Dustin Colquitt (right knee scope in January): "He had some old injuries there (on his right knee) and had some hardware in his knee from a high school injury that he had. He had some of that hardware taken out and had his knee cleaned out, but he's here every day and he's doing great."
On James O' Shaughnessy (right foot surgery in November): "He should be good for April."
On Paul Fanaika (lower back surgery in September): "He's passed his physical and he's good to do everything with us."
On Justin March (right knee surgery in August): "He's doing great. He had the microfracture on his right knee. We're anticipating he'll be ready to go when we start up on the 18th with our offseason program."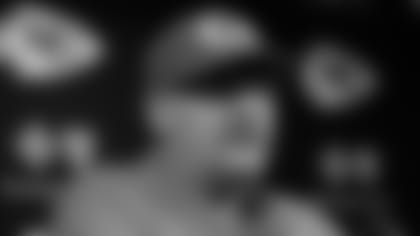 On the tampering appeal: "I can't say anything because we're in the process. That's why Clark (Hunt) made the statement and I would just leave it at that and let that statement hold its own and let the appeal process go through and what happens there, happens there."* *
On defensive back Jamell Fleming potentially moving to safety: "That would be accurate. Jamell, we obviously brought him back because he's a talented kid and he kind of fits that role a little bit like (Ron) Parker did for us, where he's a big physical guy that can play corner, I mean he's done that throughout his career, but we felt like he could also help us at safety. We're going to kick him in there and give him an opportunity to compete at the safety spot and see how he does."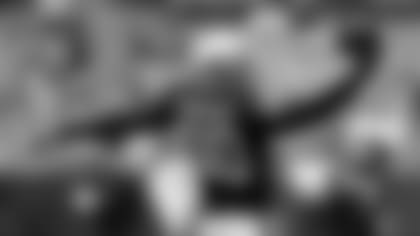 On what he sees in new wide receiver Rod Streater:"I think he can fill that [slot] role. He's done both. He's played outside, been successful. He's worked inside and been successful. I've known him for a long time, I'm kind of cheating on this because my son and he played together and then Britt (Reid) also coached him at Temple, so I've got a little inside intel on him. As good a player as he is, he's an even better person, so you're adding a quality guy and also a guy that can play football. He's got size, he's got speed, he's got good change of direction. All those things fit both outside and inside. He's got experience playing the inside position there. I just think he's coming off a couple years where he had been banged up, although this past year, he was pretty healthy. It kind of became a number count there for him, but this will give him a fresh start and an opportunity to hop in this offense and digest it, which I think he'll be able to do and we'll see how he does."
On what he likes about new offensive lineman Mitch Schwartz:"We know the Schwartz family. We had Geoff here, and we appreciated his time here and how he helped get us started in our first year there. His brother (Mitch) is similar. He's very durable and very intelligent and a hard worker. We like all of those things. I'm not sure, knock on wood, he's missed a game, so he's reliable there and reliability ends up being an important thing in this league. I think he probably could play anywhere on the line. He's highly intelligent, not only in the books, but also football-wise, so I think you could probably swing him wherever — left tackle included, if needed. Fish (Eric Fisher) did a good job for us, so that would be more of an injury thing than anything like you were saying."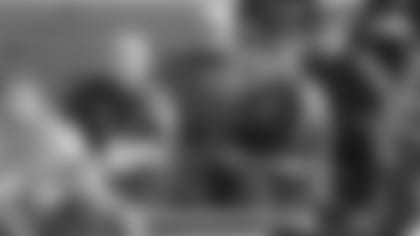 On what he is looking for in the upcoming draft: "It looks like it's a deep draft, to me. [John Dorsey] gives me the information, and I go through and look at the guys that he wants me to look at. To me, it seems that they're some good football players in this draft at a lot of positions, which that's not always the case, so this one here feels pretty healthy though."
On lengthening the playoff run in 2016:"We got a taste of it — how long the season is, just going into the second round. You've got to prepare yourself that way. It's not just preparing for 16 games. You prepare for 20 and make sure that when you're sitting on that bench and when you're going for that 10th rep, I'm doing that extra lap, that extra sprint, I'm putting it down, so that I'm there for the whole duration until you get to that Super Bowl."
On St. Louis football fans potentially joining Chiefs Kingdom:"Absolutely. Come on down, you know that. You just have to get through Columbia. You just have to get passed Columbia and then let's go. First of all, there's no place better to play than Arrowhead Stadium. It's phenomenal. The environment is tremendous. The Hunts have made it that way. It's a great fan experience and then the product out there. John Dorsey has done a great job of bringing good players in here. They're fun to watch. We've got old, we've got new and it's a great blend and there's nothing like it on Sundays. It's an exciting, exciting atmosphere, and we have a chance to be a pretty good football team. We've got to do the right things this offseason in preparation for it as players and coaches, but we have a chance to be a decent football team and I think every fan wants to follow a team that has a chance."