The "QB Challenge" comes down to one thing.
"It's a very big deal in our quarterback room," Kansas City Chiefs quarterback Patrick Mahomes said. "Especially when we get the coaches going against the players— we can't let the coaches win."
Trash talking only fuels the intensity of the competition.
"If you let Coach Nagy win, he might talk for the rest of camp," Mahomes laughed.
But sometimes the trash talking can come back to get them.
"We like to give them [the coaches] a hard time, like telling them that they're old," Chiefs quarterback Tyler Bray said. "But they got us on one yesterday, so they gave it right back to us."
The players aren't the only ones who look forward to the competition, clearly.
"We [coaches] do look forward to it, I mean we all do because we're all competitive," Nagy explained. "It's good because if the coaches win or if one of the players win, you know they'll talk a little trash, and it all just makes good fun."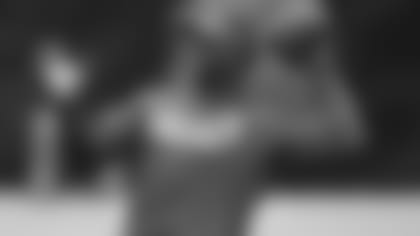 And in the afternoon the competitions are spiced up, usually with teams of two quarterbacks going against each other.
"Those ones are the fun ones because we do Frisbee crossbar, lefty, football crossbar, and try to do some other things than just regular, like what we do out here in the morning," Bray said.
But it's the culture the Chiefs have set up that allows for this friendly competition.
"We keep score every day in everything we do," Chiefs starting quarterback Alex Smith said. "That's just kind of the culture that's been built here.
"I don't care if we're playing cards, shooting darts or throwing it in the net, or in 7-on-7 who throws the most touchdowns. It's completion percentage every day.
"Those are things every single day that we compete at, and I just think that's a healthy culture to have intense competition and then when you walk away from it we're all still teammates, we all play the same position, and still put the team first."
According to Mahomes, Smith seems to be the individual winner so far, but in the team competitions it was pretty back and forth the past few days.
"But they [Smith and Bray] won two in a row now so they have like a one game lead on us, we'll compete here today and Joel [Stave] and I will tie it back up," Mahomes said.
And tune into Chiefs first preseason game on KCTV5 Friday night at 8pm against the 49ers.