We may forget it quickly and may not think about it often, but for some, they are living with the loss every day. For some children, they will never be reunited with their mother or their father, who are remembered as fallen heroes.
Thank you to the men and women of the armed forces. Thank you for your service and your dedication to this country. Thank you for protecting us and fighting for our freedoms.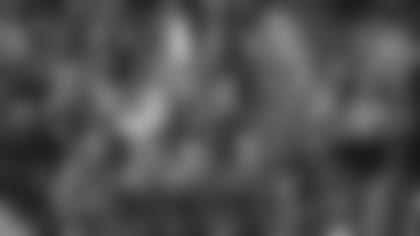 Let us remember those fallen heroes who have made the ultimate sacrifice and whose families have been impacted.
On Wednesday, families who have lost a loved one while on active duty since September 11, 2001, gathered at training camp. The group consisted of parents and their children who have lost a spouse or a parent in the past 13 years.
"The Chiefs organization has had a long-standing tradition of supporting the men and women of our armed forces, so naturally this extends to their families as well," Georgia David, Chiefs community relations coordinator, said. "We were so happy we could host this amazing group of resilient and brave children and spouses and provide a day for them to enjoy and bond with one another."
The group is a part of the Snowball Express, which is an organization that serves children who have lost a parent serving in the military.
"The Snowball Express is an organization that was developed to provide morale events for these families who have lost loved ones who were killed in action," Fred Galvin, retired from the Marine Corps and volunteer with Snowball Express, explained. "The kids loved practice and it was an awesome opportunity."
During practice, many of the children participated in the Kid's Zone where they went rock climbing, had their face painted and played games. They also had the opportunity to meet some of the players after practice, take photos and get autographs.
"My children had a blast at camp; they loved the Kid's Zone and were so excited to meet the players," Rah Gist, a member of the Snowball Express, noted. "It was such an amazing way to connect us to Kansas City and the Snowball Express organization. My two children are children of a fallen solider and the Snowball Express is an opportunity to come together, make memories and support one another."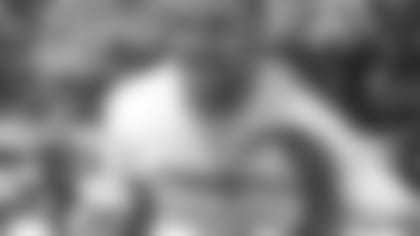 The Chiefs were honored to host these families at training camp, and the families were just as appreciative.
"The fact that the Chiefs invited us to training camp, really shows a lot about the character of the organization and how they view military families," Jennifer Gable, member of the Snowball Express, said. "This means so much to us, it's so important to us and to the kids. It helps the kids see that they are still important and people care about them."