The Kansas City Chiefs are bringing the fight to all forms of screenable cancer this season, and they're calling on Chiefs Kingdom to join the battle this Sunday as the Chiefs host the Pittsburgh Steelers at Arrowhead Stadium.
This weekend's matchup marks the Chiefs' "Crucial Catch Game," a league-wide initiative that strives to encourage early screenings and risk reduction with the ultimate goal of defeating cancer.
The Chiefs, in partnership with The University of Kansas Health System, will honor seven local cancer survivors during halftime of Sunday's game, with each representing one of the screenable forms the disease - breast, colon, cervical, childhood, colon, general, lung and prostate.
In addition to the survivors in attendance, the Chiefs are encouraging fans to honor their loved ones as well with a "Crucial Catch" name card, which will be enclosed with a pen in an envelope at every seat on Sunday.
The Chiefs Women's Organization will also be handing cards out to fans at stadium entry points pre-game.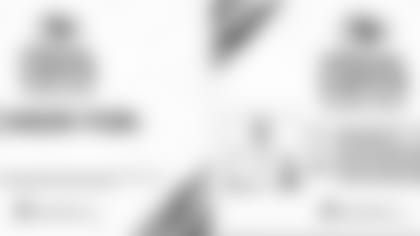 After filling out their cards with a loved one's name, fans will be asked to stand in unison at the conclusion of a special halftime performance featuring the Junior Chiefs Cheerleaders, as we all have someone that we love that's been affected by this terrible disease.
Fans can also join the effort with a "Crucial Catch" Snapchat filter at the stadium, through the Chiefs Mobile App or by downloading a card at Chiefs.com/chiefsvscancer.
It's encouraged that fans then take a picture with their card and share it on social media using #ChiefsVsCancer.
The images will be featured at the stadium and on the website.
The "Crucial Catch" initiative has raised more than $18 million since 2009, and looks to create an even bigger impact this season as it expands beyond just breast cancer to all screenable forms of the disease.
To learn more about early detection or to schedule a screening, visit this link.