Stephanie Reynolds was recently diagnosed with breast cancer in June of this year. She is a Chiefs superfan and was not letting the cancer keep her from cheering on her Chiefs at Arrowhead.
Last week, the Chiefs game against the Raiders was dedicated to honoring breast cancer survivors and those currently fighting the battle with breast cancer. Arrowhead Stadium was filled with pink, from the Chiefs pink equipment, pink cheerleader uniforms and a pink flyover, it was pinked out.
During the game, Stephanie proudly held up a poster that read, "Breast cancer took my hair and chest but NOT my seat at Arrowhead." The photo of Stephanie at Arrowhead, dressed in pink, with a recently shaved head and her poster held high, went viral on social media.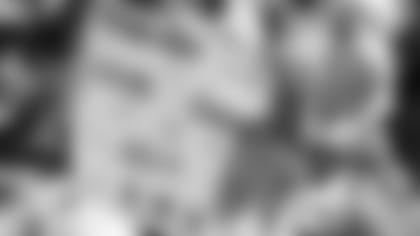 ](http://kcchiefs.com/pink)
As the photo traveled, news stations and the Kansas City Chiefs wanted to meet this woman and recognize her in a special way. Thursday morning, Stephanie was featured on KCTV5 and was surprised by two Chiefs Cheerleaders, Liz and Jillian.
On behalf of the Chiefs and The University of Kansas Hospital, Liz and Jillian presented Stephanie with the opportunity to be the Chiefs Pink Seat Honoree at the game on Sunday, as well as three of her guests to join her and meet the Hunt family down on the field before kickoff.
See Stephanie's reaction below.
To learn more about October's National Breast Cancer Awareness Month, please visit: KCChiefs.com/Pink