Tight end Travis Kelce was the first Chief to appear on the list, checking in at No. 22. The five-year veteran has tallied consecutive seasons with 1,000 yards receiving and is aiming to become just the second tight end in NFL history to do so in three straight years.
Next was safety Eric Berry, who is making his way back to the field after suffering a season-ending Achilles injury last season, at No. 36. Tailback Kareem Hunt, the league's reigning rushing champion, checked in at No. 52 while linebacker Justin Houston ranked at No. 69.
Rounding out the group at No. 75 was wide receiver Tyreek Hill, who put together a breakout season in 2017 with 1,242 yards from scrimmage and eight total touchdowns.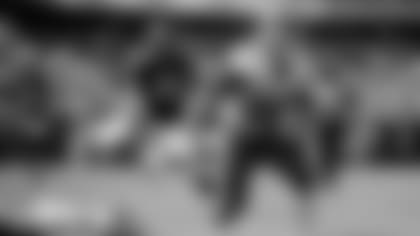 No. 22 – tight end Travis Kelce
No. 36 – safety Eric Berry
No. 52 – tailback Kareem Hunt
No. 69 – linebacker Justin Houston
No. 75 – wide receiver Tyreek Hill
Overall, the Chiefs were tied for the third-most players on the list with five, matching the Dallas Cowboys (5) Los Angeles Rams (5) and New Orleans Saints (5). Only the Minnesota Vikings (7), Philadelphia Eagles (7), Atlanta Falcons (6), Jacksonville Jaguars (6) and Los Angeles Chargers (6) had more players included.
The Chiefs wrap up the preseason on Thursday night at 7:30 against the Green Bay Packers. The game will be covered locally on KCTV5.