The Kansas City Chiefs made another addition to their secondary on Tuesday, signing free agent cornerback Bashaud Breeland. Before the news became official, Breeland summed up his arrival in one simple tweet. It's safe to say he's excited to be here.
Here are five things to know about the veteran defensive back.
1. He spent last year with the Green Bay Packers
Breeland signed with the Packers last September and didn't appear in a game until Week 9, but once on the field, he impressed.
He tallied 20 tackles (16 solo), four passes defensed, two interceptions and a tackle-for-loss in his seven games with Green Bay, amassing the second-lowest passer rating in the NFL (39.8) among cornerbacks when targeted from Week 10-17, according to Pro Football Focus.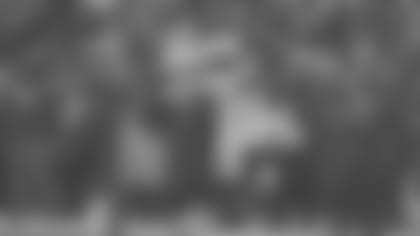 2. Before that, Breeland spent four seasons with the Washington Redskins
A fourth-round pick (No. 102 overall) in the 2014 Draft, Breeland emerged as a reliable option in the Redskins' secondary right out of the gate. He played in all but four of Washington's games over his four years with the team, tallying 261 tackles (206 solo), 60 passes defensed, nine tackles-for-loss, eight interceptions and seven forced fumbles.
Breeland's best statistical season was in 2017, when he tallied a career-high 19 passes defensed. That ranked as the fifth-best mark in the NFL that year as Breeland broke up at least one pass in all but two of his 15 games.
His 60 defensed passes from 2014-17 ranked fourth in the NFL, while his seven forced fumbles were the third-most by a cornerback in that same span.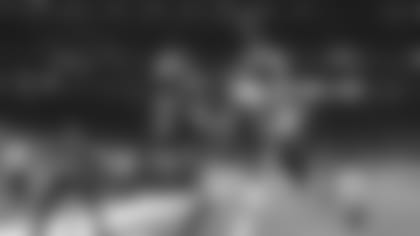 3. Breeland is already familiar with one of his new teammates in the secondary
Breeland already knows a member of the Chiefs' cornerback room in Kendall Fuller, who he played with while the two defensive backs were with Washington.
He lined up alongside Fuller for two years from 2016-17, playing in all but one game together in 2017. They combined for eight interceptions and 40 passes defensed during those two years together, and a season later, the pair is now reunited in Kansas City.
Fuller seems pretty pumped about it.
4. He's a product of Clemson University
A three-year starter for the Tigers from 2011-13, Breeland emerged as Clemson's top cornerback as a junior with 74 tackles, five tackles-for-loss, four interceptions, two sacks, two forced fumbles and a team-high 13 pass breakups. He earned Second-Team All-ACC honors following the season and left school tied for seventh in Clemson history with 17 passes defensed.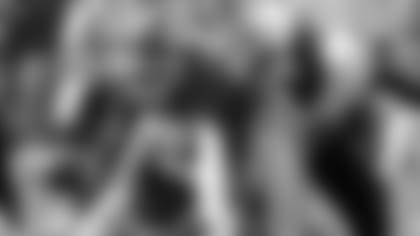 Additionally, Breeland played with one of his new teammates while suiting up for the Tigers in wide receiver Sammy Watkins.
Watkins, who hauled in 40 catches for 519 yards and three touchdowns in 2018, was actually in the same draft class as Breeland back in 2014. The duo went up against each other for three years in practice while at Clemson and will now do so again as professionals.
5. Breeland was an all-state hurdler in high school
A multi-sport star at Allendale-Fairfax High School in his hometown of Allendale, South Carolina, Breeland won state titles in both the 400-meter hurdles and the 110-meter hurdles between his sophomore and junior campaigns.
Talented on the track as he was, Breeland ultimately chose to play football in the end, and now five years into his professional career, he's landed in Kansas City.