The Kansas City Chiefs made an addition to their coaching staff on Thursday afternoon, hiring Steve Spagnuolo as the team's new defensive coordinator.
Here are five things to know about Spagnuolo.
1. He's been coaching for quite a while
Spagnuolo has been a football coach for 36 years, spending time in both the collegiate and professional ranks. His career began back in 1981 as a graduate assistant at the University of Massachusetts – the first of many stops that included jobs at several other schools, the World League of American Football and NFL Europe before landing his first full-time position in the NFL with the Philadelphia Eagles in 1999.
Spagnuolo spent eight years with the Eagles, working his way up from a defensive assistant role to the team's linebackers coach from 2004-06 and catching the eye of the New York Giants, who hired him as their defensive coordinator ahead of the 2007 campaign.
The Giants posted the ninth-best total defense in the NFL during his time in New York - winning the Super Bowl in 2007 – as Spagnuolo garnered recognition for his "Four Aces" scheme that utilized the Giants' plethora of pass-rushers.
In fact, that Super Bowl victory came over the previously undefeated New England Patriots, whose offensive production that season ranks as the second best in NFL history. New England racked up 36.8 points per game that year, but against Spagnuolo's Giants in the Super Bowl, they mustered just 14.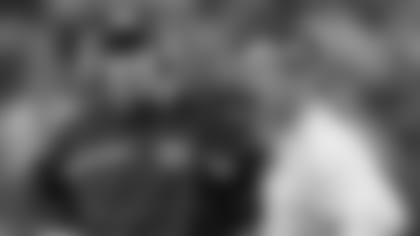 He eventually landed a head coaching job with the St. Louis Rams in 2009 and later served as the defensive coordinator for the New Orleans Saints and again with the Giants from 2015-17.
2. Head Coach Andy Reid knows him well
Reid was the man responsible for giving Spagnuolo his first shot in the NFL way back in 1999, as the current Chiefs' coach had just taken the helm in Philadelphia at the time. It was there that Spagnuolo learned under Eagles' defensive coordinator Jim Johnson, a University of Missouri alum who is considered one of the top defensive minds in NFL history.
Now all these years later, Reid and Spagnuolo are back on the same sideline together.
3. Spagnuolo has traditionally utilized a 4-3 defensive scheme
One major change that Spagnuolo could potentially bring to Kansas City is a 4-3 base defense as opposed to the 3-4 scheme that the Chiefs currently utilize.
Defenses in today's NFL are infinitely complex, but the basic difference between the two schemes lies in the pass-rush. In a 3-4, for example, a defense primarily relies on its outside linebackers as its edge rushers. In a 4-3, that responsibly generally resides with a team's defensive ends and the three-technique defensive tackle.
It's unclear what defensive philosophy Spagnuolo will bring to Kansas City, but his history could mean a change in how the Chiefs execute their base formation.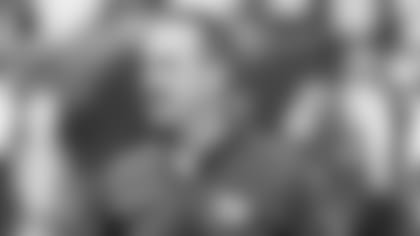 4. He peeled back the curtain on coverage strategy for NFL Game Pass not too long ago
Spagnuolo explained the basics of coverage strategy for NFL Game Pass last summer. Check out a portion of what the Chiefs' new defensive coordinator had to say by clicking here.  
5. Spagnuolo and his wife started their own foundation
Away from the field, Spagnuolo and his wife, Maria, established their own foundation in order to help kids who may not otherwise have an opportunity to achieve their dreams.