The Kansas City Chiefs hit the practice fields up at training camp on Thursday morning with Saturday night's preseason-opener against the Cincinnati Bengals just a few days away.
The practice – which marked the Chiefs' last before Saturday's game – included an impressive interception by cornerback Bashaud Breeland, a strong day from wide receiver Marcus Kemp and a stride-for-stride deep touchdown strike by quarterback Patrick Mahomes to wide receiver Sammy Watkins.
In terms of injuries, wide receiver Gehrig Dieter (back) and defensive end Alex Okafor (hip) didn't suit up on Thursday while tight end David Wells (calf contusion), Watkins (finger) and defensive tackle Xavier Williams (back) were "a little banged up, but not bad" during practice according to Head Coach Andy Reid.
Following practice, Reid, Mahomes and punter Dustin Colquitt each met with the media to discuss Saturday's matchup. Here are five things that stood out from their pressers.
1. Reid kicked things off by explaining how long he planned on playing the starters during Saturday's game.
"I do it by quarterbacks, so Patrick [Mahomes] has the first quarter and then Chad [Henne] has the second quarter, [Kyle] Shurmur the third quarter and Chase [Litton] the fourth quarter," Reid said. "Then the guys fall in. Everybody will play in the game. The main thing is that we get some of the young guys some playing time. You normally cut down the game plan a little bit for this. Just take some of the simpler plays - the easier plays that you've run during camp - and let them go out and play."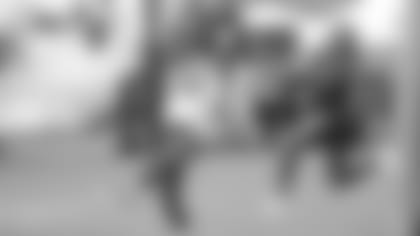 2. Reid went on to discuss how he approaches the exhibition season as the team prepares for the 2019 campaign.
"We don't game plan a lot for this. We've spent a ton of time doing what we do and trying to make sure we get that right," Reid said. "With our defense, if you take it from an offensive standpoint, our defense has showed just about every coverage. Defensively, they've seen a lot of stuff from the offense. [Assistant Head Coach/Special Teams Coordinator] Dave [Toub] does a good job with the special teams of making sure they get a lot of looks. I think most teams are that way. Most teams come out and they're just trying to let their guys play and trying to evaluate the young guys so that you don't miss on a guy - or you at least narrow that possibility of missing on a guy. There's not a lot of game-planning going on."
3. Mahomes, meanwhile, expressed his excitement over finally playing in a real football game for the first time since the Chiefs narrowly fell to the New England Patriots in the AFC Championship Game last January.
"It's always awesome to get against different opponents. I mean here, playing against our defense the whole time - of course it's a lot of fun - but whenever you get to play someone else, you get to fully go," Mahomes said. "It's live the whole time, so you get to see how guys play under the lights. I'm glad we get to play at Arrowhead so guys get to feel what it's like to play at home and how to go out there and excel on our field."
One player taking the field at Arrowhead for the first time will be wide receiver Mecole Hardman, who Mahomes was asked to speak specifically about on Thursday.
"Just getting under the lights is going to be big [for him]," Mahomes said. "Just being out there at Arrowhead, I know his juices are going to be flowing. All of ours are. Just being able to let him settle in there and go out there and make plays - he's a guy who has a ton of talent. Like you said, he's been making plays all of training camp. For him to just go out there at Arrowhead, feel what it's like to sort of be out there in a home game and go out there and play well."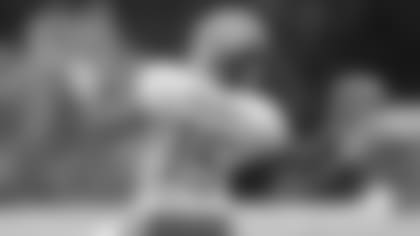 4. Of course, it wasn't too long ago that Mahomes was taking the field at Arrowhead during the preseason in preparation for his first season as Kansas City's starting quarterback.
The 23-year-old signal caller spoke about how his mindset differs heading into the preseason this year as opposed to this time 12 months ago.
"I'm always going to try to go out there and be successful," Mahomes said. "Last year, it was a little bit newer to me going out there and trying to figure out what we're doing with limited plays and still trying to be productive, but now, you have that full understanding of how to have success and how to take what's there. [You know] that you may not have your full playbook at your disposal, but you can go out there and still have success on the field."
5. Finally, Colquitt discussed the energy that has been permeating throughout camp over the last two weeks and how he expects that to carry over to Arrowhead.
"I tell the guys this all the time so they can put it into perspective when we get to Arrowhead: in River Falls, we had 487 people at a practice and then you come here, it's been three, four, five-thousand and now eight and I don't know what the highest number is now," Colquitt said. "It's doubled - we have people lined up all the way over by the quarterback trash cans over here, five and seven deep, when it used to be five or six people here and there. It's special. I think everybody knows why that is and it's been fun to see that build up."
The Chiefs take on the Bengals at Arrowhead on Saturday at 7 p.m. CT.