It'd be difficult to find many people who won't have good things to say about the Kansas City Chiefs' veteran safety Eric Berry, whether they know him or have ever met him or not.
Most people know enough of his story and have seen his leadership on display that they have a pretty good idea of what he's about.
Berry is the quintessential leader who also happens to be an All-Pro player, and who beat cancer and had one of the best years of his career less than a year after his initial cancer diagnosis.
It's the story of legends.
So, for a college prospect getting ready to enter the NFL Draft who has been compared to Berry, as is the case with Florida State's standout safety Derwin James, the question becomes what he thinks about that comparison.
"Man, that's one of my favorite players, actually," James, who is projected as a first-round pick, explained as he smiled during his media availability at the NFL Scouting Combine Sunday afternoon in Indianapolis. "I have watched so much tape on [Berry]—from being an in-the-box safety to back playing deep and covering tight ends. 
"That's just a great compliment (to be compared to him)."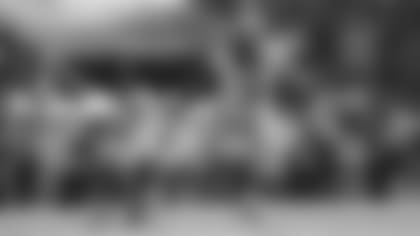 Here's part of his scouting report on James:
"Possesses the desired physical traits and mental makeup of an All-Pro safety who has the ability to not only set a tone but change the course of games. Although James is extremely athletic and talented, he still has room for improvement as a run defender and in coverage. James' talent is best utilized in an active, attacking capacity in a robber role or near the line of scrimmage where he can support the run, blitz and handle physical coverage responsibilities."
James, who is listed as Pro Football Focus' No. 1-ranked safety in this class, allowed a catch percentage in his area of just 46.2 percent in his three-year college career, and a quarterback rating of just 57.3. He finished his career with 128 tackles, three interceptions, and two defensive touchdowns.
Some analysts, including NFL Network's Charles Davis, believes James could play cornerback as well—something that was initially said about Berry coming out of the University of Tennessee back in 2010.
For more player comparisons that include current and former Chiefs, click here.