What normally is an off-day for the Kansas City Chiefs, turned out to be a blessing in disguise, as the players returned to practice, putting Week 16 in the rearview mirror to focus on perfecting the game plan for Sunday's matchup with the San Diego Chargers.
Following the team's walkthrough, Chiefs head coach Andy Reid provided reporters with injury updates and the plan of attack for the rest of the practice week.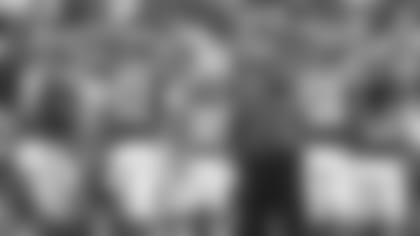 "Tamba will not practice today," coach Reid said. "As far as what I do with the team, I'm going to have them practice, just like we're going to play the San Diego Chargers, which we are; at the same time, I'm going to work some guys in. Most of them have already worked in. I talked to the team and I'll figure it out, by the end of the week, exactly how I'm going to work it, but they're all going to practice; they're all going to do their thing, every position is going to do their thing and then, we'll just kind of break it up and mix and match."
While the Chiefs are locked in as the AFC's fifth seed, San Diego needs a win and some help (losses or ties by Miami and Baltimore) to get into the postseason. Chiefs S Quintin Demps offered perspectives of both sides, entering Sunday's contest.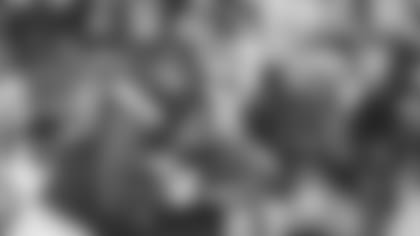 "We know the Chargers are playing for their playoff lives," Demps said. "We're preparing like we're playing for ours too. We have to get better, going into the playoffs. We'll be ready with whatever coach says, whether it's 'ones, get ready' or 'twos, get ready'. Whatever he says, we'll be ready."
Demps said the team is excited to be back at work, ridding themselves of the bad taste of Week 16.
"Absolutely," Demps said. "It was disappointing and the only way you get past disappointment is coming to work and getting better and putting some work in. I'm excited to get some work in today, work on my weaknesses and just continue to grow."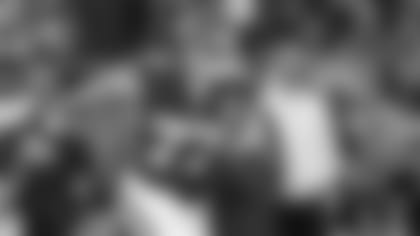 Whatever decision coach Reid makes about playing time for his players, their preparation doesn't figure to change.
"Absolutely not," Chiefs DE Mike Catapano said. "I don't think you can ever change your preparation, no matter what situation you're in on the team. You have to be ready to fire on all cylinders, when your number is called, whether it be special teams, defense, or whatever role you have, you have to be ready. The Chargers are a really good team. They've beaten a lot of good teams, recently. Obviously, they beat Denver and they have a good resume and are a hot team, right now, so, we're going to have to be ready."
On the offensive side of the ball, Chiefs QB Alex Smith was asked about the pros and cons that come with sitting or starting on Sunday.
"I think the general thing is if you play, the argument is yeah, you're staying in rhythm, you're keeping your timing, all that type of stuff," Smith said. "The speed of the game, you're staying used to it; certainly the negative would be an injury and vice versa. Not playing, certainly the benefit there is that you're getting healthy and fresh. The downside, the argument against it, would be you're missing out on some game experience and maybe some rhythm and momentum, heading into playoffs, certainly those two things. I've never been in this position before and luckily, I'm not the one making that decision."
One of Smith's offensive targets, Chiefs TE Anthony Fasano spoke to the confidence that the team has in its head coach, who will make the final call.
"You can definitely sort out the pros and cons," Fasano said of sitting or starting, "but, coach has been doing this a long time; he'll know what's best for us."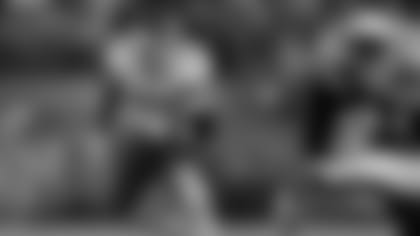 As for preparing for the Chargers, Chiefs WR Dexter McCluster says it's business as usual.
"You just have to go in with the mindset that I am playing," McCluster said. "I'm going to go out there and take the reps on the field and I'm going to take the reps mentally, if I'm not on the field; we're preparing like we are playing and if we do play, we do and if we don't, we don't. After the loss on Sunday, we wanted to come back to work, get going and get that bad feeling our of our system."
Chiefs WR Dwayne Bowe agreed.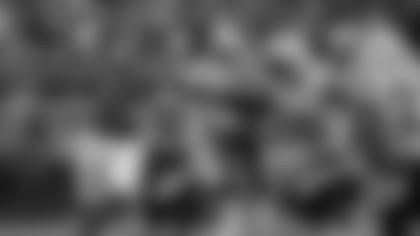 "We're going to approach it like we're playing the whole game," Bowe said. "That's how you have to look at it, the only way you're going to be prepared to play in the game is to practice like you're going to play in it. Whatever the decision is, we're going to go out there and try and take control like we do every day in practice. We're definitely glad to be back here, so we can erase last Sunday from our minds and get back around the boys and doing positive things to move the ball up-and-down the field in practice."
As for other news from practice on Tuesday, the Chiefs signed WR Jerrell Jackson, RB Eric Kettani and LB/DE Ridge Wilson to the practice squad roster.
The Chiefs are off on Christmas Day, before returning to practice on Thursday, when we'll hear from Chiefs special teams coordinator Dave Toub, offensive coordinator Doug Pederson and defensive coordinator Bob Sutton.