The National Football Foundation announced former Chiefs defensive end Art Still as one of the newest members of the College Football Hall of Fame on Friday.
"It's humbling to be selected because I didn't do it alone," Still said in a statement to UKAthletics.com. "It's a compliment to all the guys I played with and the coaches."
Before he played in 10 seasons for the Kansas City Chiefs, Still was a standout at the University of Kentucky from 1974 to 1977.
Originally from Camden, N.J., Still made a name for himself at Kentucky by becoming both an All-American and the SEC Player of the Year as a senior in 1977. He started all four years at Kentucky and compiled 327 tackles by his career's end.
Still entered the NFL Draft in 1978 and the Chiefs selected him in the first round with the second overall pick. As a Chief, he was known for both his run stopping and pass rushing abilities.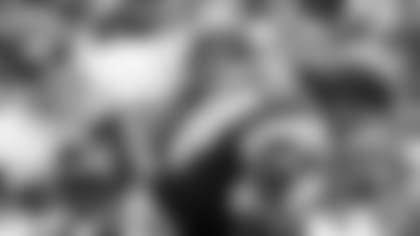 Still made the Pro Bowl four times (1980, 1981, 1982, 1984) and was named the Chiefs' most valuable player twice in his career (1980 and 1984). Over the course of his Chiefs career, he made 992 tackles and 11 fumble recoveries, and his 73.0 sacks rank fourth in franchise history.
After being traded from Kansas City in 1988, Still played in two more seasons for the Buffalo Bills and finished his professional career with 1,128 tackles, 78.5 sacks, 12 fumble recoveries and one interception.
He played in 136 games as a Chief and was elected to the Hall of Honor in 1998.