It's travel day for the Kansas City Chiefs, who take to the air, en route to Tennessee, for their third road game of the season, Sunday against the Titans.
In this edition of "Four Downs", I asked four members of the Kansas City Chiefs the same question; "What are the challenges the team has to overcome, when playing away from Arrowhead?"
Chiefs Head Coach - Andy Reid
"The challenges are, you have to pack everything up and go and then, you have to maintain your focus on the game. Throughout the travel, we try to keep it as consistent as we can to make it like a home game, as far as meetings and everything goes; so, other than that, these guys handle it very well."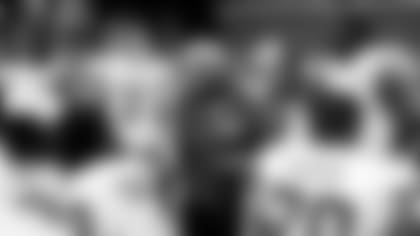 Chiefs Defensive Coordintaor - Bob Sutton
"You've have to be really tough-minded. You have to be able to just focus in on the play at hand.  You can't let momentum sway how you do things; there's going to be momentum in every game on the road. You have the fans and all that, so, you really have to stay zeroed in play after play, series after series, quarter after quarter and just be able to stack up enough good plays to find a way to win the game. We've been playing that way the whole year. All our games have been battles, until the end of the game and sometimes, that final score looks different from the way that game was really played. We've just been battling every series and that's really what's demanded of you, on the road. As a defense, you have a lot to say about the momentum of the crowd. So, if we just play good solid defense and keep them as down as much as we can, we can certainly help our opportunities or our chances to win on the road."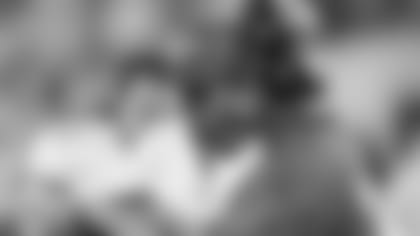 Chiefs Offensive Coordinator - Doug Pederson
"It's a certain mentality, when you're going on the road. You're going into a hostile environment and there are only the 53 guys on the sidelines, the coaching staff and however many faithful Chiefs fans we're fortunate to have with us; so, you have to bond and rally around each other and just know what you're going into and this team has done a nice job of that so far, this season, and we hope to keep it going in Tennessee.
"I think not just road tests, but tests in general. Every week is a test in the NFL. I certainly think to win is a big deal, in this league. Anytime you can get a W, they're big. This week is no different for either team. Trying to get a win is very important and continuing the next quarter of the season the way we have in the first quarter." Check out the photos from the Chiefs two road tests in 2013: at Jacksonville and at Philadelphia.