The Kansas City Chiefs and Green Bay Packers are less than five hours away from their scheduled 7:00 PM CDT kickoff at Arrowhead Stadium. Regardless of how many reps he does or doesn't get, Chiefs rookie QB Tyler Bray is likely to see action, but not before he took a few minutes to answer this week's "Four Downs" questions.
What are you looking forward to in tonight's matchup against the Green Bay Packers?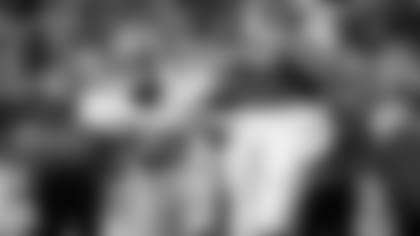 "Just getting better. Any time you get to play, you just have to go out there and perform, knowing your protections, getting guys lined up where they need to be and just executing the play."
Do you find yourself getting less and less nervous with each game?
"Yeah. The first game I was a little nervous. I've never been in this kind of atmosphere before and to come out and have to produce after college is a little difficult, but now I think I'm okay. I've settled down and there are no more nerves, wondering where the blitz is coming from; I know what's going on."
What do you expect to see from Green Bay's defense tonight?
"They're going to blitz a lot. They're going to bring the fire. I just have to get protected, get my guys lined up and we should be alright."
Who has helped you progress to where you are tonight, entering your fourth NFL preseason game?
"The coaching staff and the QBs in the room, they're a big help. I was going over protections this week and they helped me out a bunch. Listening to what they have to say is going to help me out tremendously."