When the Kansas City Chiefs head to practice later today, RB Anthony Sherman will likely be one of the first guys on the field. "Sherm", who has 10 receptions for 83 yards on the season, has played a vital role not just in the passing game, but also on special teams and paving runways for his fellow RBs, including Jamaal Charles.
Following Sunday's win against the Houston Texans, Charles gave some love to his fullback, when describing his one-yard TD run in the first quarter.
"It was great execution," Charles said. "The offensive line did a great job pushing. I saw Anthony Fasano and Sherm (Anthony Sherman) they did a great job. It was real fast, 'pop-pop' and then the next thing you know, I walked in the end zone. So, I have to give a shout-out to my line and to my fullback."
I recently caught up with the former UConn Huskies FB for another edition of "Four Downs", covering topics such as the Arrowhead crowd, blocking for Jamaal and more.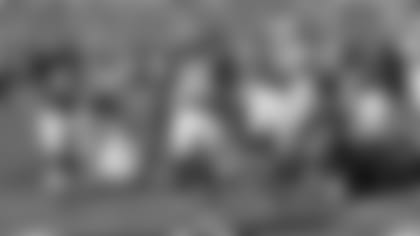 1st Down: You've experienced the Arrowhead crowd, including its Guinness World Record-breaking performance against the Raiders; what was that like?
"That crowd was unbelievable. I've never been a part of something like that in my three years in the NFL. It's incredible to be a part of Chiefs Kingdom."
2nd Down: What do players enjoy most about the Arrowhead crowd and the home-field advantage it provides?
"The fans; you feed off them so much that they don't realize it. They don't realize how much the players feed off of third-and-long or fourth-and-short situations or a goal line situation, where you just want that place to erupt."
3rd Down: What is it like blocking for Jamaal Charles?
"He makes my job a lot easier, when he reads blocks as well as he does. He understands the blocking scheme. He just does a great job setting guys up for blocks and making the right cuts."
4th Down: Can you describe for fans what it's like playing with Chiefs QB Alex Smith?
"It's awesome. There's so much experience and so much leadership; he's so calm in any situation and you just know, if the ball is in his hand, he's going to make the right decision. He's going to put us in the right play to win the game."