Game day is finally here, as the Kansas City Chiefs are just hours away from tonight's matchup with the Philadelphia Eagles.
Chiefs WR Dwayne Bowe has eight catches for 86 yards and one touchdown in 2013. The Chiefs wide receiver took some time to address "Four Downs" worth of questions, leading into Week 3.
What's it like playing with Chiefs QB Alex Smith?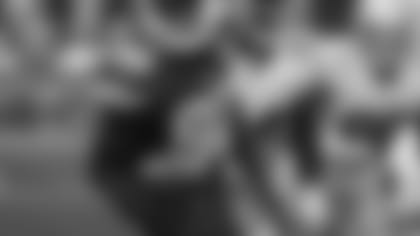 "It's been an awesome experience. A guy that can lead the offense and motivate the whole team, he's always competitive."
Before kickoff, do you get butterflies?
"I wouldn't say butterflies, but anxious before pregame. After that first snap, I get back into vet mode and tunnel vision tunes in."
What's your pregame routine?
"Get a good stretch in, go out for pregame and talk to some fans to get them going and then get my receivers group going, before I run a couple of routes."
"Different people have different things. I get our guys in a circle and say a prayer and after that, everybody gets in their corner and goes over their playbook mentally, reviewing what they need to do. Right before we go out, we have our game day speech by Eric Berry to get all the guys fired up and then we hit the field."