The Arrowhead faithful seem to come from just about every walk of life.
It's what makes Sunday afternoons in the fall so special for fans of the Kansas City Chiefs, as a city – rather, a Kingdom – comes together in support of their football team.
That's been the case for nearly sixty years, encompassing generations of fans. It started way back in 1963, when Lamar Hunt decided to move his franchise to Kansas City, and ever since, the Chiefs have been a tradition that's passed down from parents to their kids.
The team itself has been right in the middle of that passing of the torch over the years, from youth football camps and the Sports Lab to movie nights on the Arrowhead grass, and as of this offseason, that initiative has a new name.
It's called Chiefs Kingdom Kids, and for fans with children between the ages of six and 12, the program is tough to beat. It's free to sign up, and upon doing so, members receive a branded youth football in addition to news on upcoming events, an annual birthday message and the chance to win exclusive prizes.
The program serves as an umbrella for all of the Chiefs' youth initiatives, from the organization's new FLAG football efforts within the community to the annual Trick-or-Treat Bash at Arrowhead coming up in October.
"The Chiefs have been engaged with the youth in this community for decades. Chiefs Kingdom Kids represents a variety of opportunities for kids to be involved with Chiefs Kingdom," said Tyler Epp, Chiefs Executive Vice President of Business Operations. "If we can give a family the chance to share their passion for the Chiefs with their kids in a way that everybody can enjoy, whether that be a football camp or a movie night, we're going to do it."
More than 1,200 members enjoyed one of those opportunities just last month as families flocked to Arrowhead for the sixth-annual Chiefs Kingdom Kids Movie Night, which again provided attendees with a slew of activities that everyone could enjoy.
"They had a ton of fun," said Melissa Hood, who brought her three children to Movie Night. "They loved going through the locker room, they really enjoyed the bounce-houses and they loved the movie most of all. There was something for all of them there, and that's tough to find."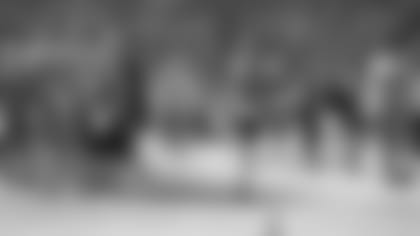 And there are even more exclusive opportunities on the horizon with training camp soon underway. Members will receive a 25 percent discount on merchandise purchased on Family Fun Day (Aug. 3), access to Gatorade Junior Training Camp (Aug. 2) and the chance to enter to win a personal encounter with a player as part of the Helmet Walk.
It all represents a chance for Chiefs Kingdom's youngest fans to connect with their favorite football team in a number of unforgettable ways free of charge. Chiefs Kingdom Kids members also have an opportunity to utilize a special ticket offer for both preseason games, creating a great opportunity to bring their family out to Arrowhead.
To learn more about Chiefs Kingdom Kids or to sign up, visit Chiefs.com/Kids.