Fans of the Kansas City Chiefs have long been considered the very best in sports amongst those at One Arrowhead Drive, but through five games this season, the numbers have backed it up in a variety of ways.
For one thing, Arrowhead Stadium has been the place to be for each of the Chiefs' two regular-season home games this year. More than 75,000 fans were on hand for both games – a two percent increase on average from last season - with each contest offering an unparalleled experience in addition to, of course, a pair of victories.  
Those that attended the home-opener on Sept. 23 against the San Francisco 49ers will certainly remember the electricity in the air when quarterback Patrick Mahomes was introduced for the very first time, symbolizing a new chapter in the history of the franchise.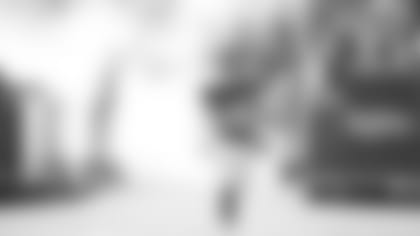 That electricity was present yet again on Oct. 7 during Kansas City's matchup with the Jacksonville Jaguars, as tens of thousands braved a rainy afternoon to watch the Chiefs convincingly defeat one of the league's very best teams.
And in both cases, the fans didn't just witness a thrilling outcome – they helped bring it about.  
"[These fans are] amazing, honestly. There's nothing like it, just being able to pump that crowd up," Mahomes said following the Chiefs' victory over Jacksonville. "They [were] a factor in this game, so I'm excited to keep that going this season."
"If you're a defensive player, there's not a better place to play in the world than Arrowhead," Defensive Coordinator Bob Sutton added. "When it gets going, it's something really special. There's an energy there that you can feel, and we like to take advantage of that because it can assist us out there."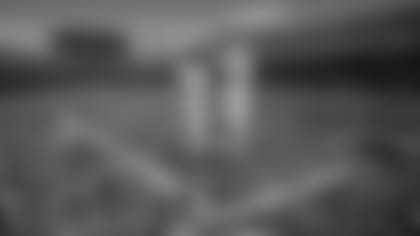 It's helped the Chiefs win 19 of their last 23 regular-season games at Arrowhead, and fans will have yet another opportunity to make their presence felt in a couple weeks - and on the national stage, no less – when the Cincinnati Bengals come to town.
Originally scheduled for a noon kickoff, the National Football League instead moved the game to Sunday Night Football earlier this week due in part to the national excitement surrounding the undefeated Chiefs.
"It's something that's great for our fans and great for us as an organization," said Chiefs President Mark Donovan. "When the league has an opportunity to put Arrowhead on that stage, they take advantage of it…and it's all additive. This is a young and exciting team, we have an opportunity to build on our success against another team that's leading their division and we play in a venue that's iconic and known for these kinds of things."
And that experience at Arrowhead goes beyond just the thrill of the game itself.
The Chiefs' introduced the Ford Tailgate District this season with the intent of delivering the tailgating atmosphere synonymous with Arrowhead Stadium to each and every fan. The area includes $5 beer, yard games and music up until kickoff, and folks have been taking advantage.
In fact, more than 7,000 fans have already made their way through the Ford Tailgate District in the hours before the game.
"Everything that we do is focused on enhancing the fans' experience," Donovan explained. "Data plays into this when you begin segmenting your fanbase, and in this particular case, we were looking at a younger demographic that uses technology to make their lives more efficient. It's a person that uses rideshare and they're probably not bringing their own tailgating stuff, but they still want to experience Arrowhead and everything that makes it special."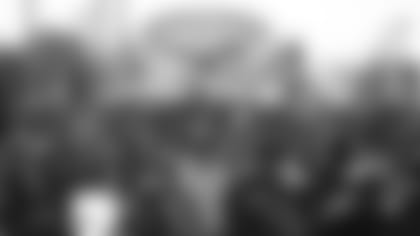 The Ford Tailgate District provides just that before the action gets underway, and when it's come time to enter the stadium, fans have been quick to adapt to the Chiefs' mobile-ticketing policy.
All single-game tickets are mobile-only this season - while Season Ticket Members have the option of using their exclusive card if they so choose - and as recently as last Sunday, 73 percent of fans entered Arrowhead with their mobile device.
That's significant, as the process has hastened fans' ability to enter the stadium, get to their seats and provide the best home-field advantage in the NFL.
The Chiefs will be relying on that deafening edge against the Bengals - as they've done twice already this season – but even those that haven't made it out to a game have still been watching.
Kansas City's victory over Jacksonville drew a 43.7 television rating – the fourth-highest figure for any noon kickoff since the Chiefs began tracking this kind of data in 2009.
It marked back-to-back weeks that the Chiefs have garnered a rating greater than 40, and when looking at televisions that were turned on in the Kansas City area on Sunday, a whopping 72 percent were tuned in to the game.
Overall, the Chiefs have a 39.1 rating on the year – up five percent when compared to last season – marking Kansas City's highest average rating since the Chiefs' 9-0 start in Head Coach Andy Reid's first season in 2013. It's the continuation of a trend that began in the preseason, when ratings were up 23 percent when compared to last year.
"I think our TV ratings are a good example of sustained success," Donovan said. "If you look at our football team over the last five years, we're in the top five in terms of winning percentage, and that grows your ratings in general. It's a reflection of our success as a team and people want to be a part of it. That's a credit to our fans and their passion for our team."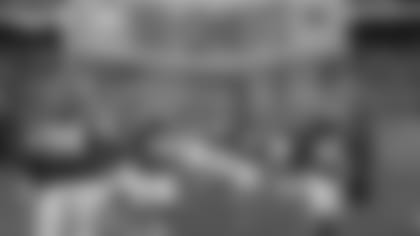 The intrigue encircling Mahomes and his ability to lead Kansas City to a 5-0 start is responsible for much of that attention this season – a claim that's supported by merchandise sales. 
The Chiefs' team store broke its single-day sales record on the day of the home-opener, selling more than 700 of Mahomes' jerseys alone. That momentum has continued through the season, as Chiefs' jerseys are the eighth-most popular in the league over the last 30 days – up 21 spots from their previous ranking.
"There's a bit of a halo effect when the team has this kind of success on the field," Donovan said. "When you have a young and exciting quarterback playing the way that he's playing along with the wins that we've had and the way that we've won them on the national stage – that really helps grow jersey sales [for other players] across the board."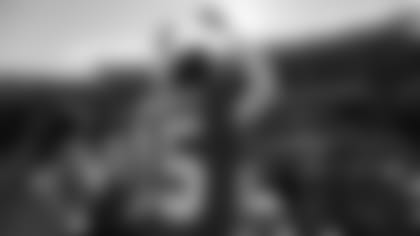 That excitement has been equally present online.
Video minutes watched, average time spent viewing articles and average time spent viewing photo galleries on Chiefs.com, in addition to average time spent per visit on the Chiefs Mobile App, were all up in September when compared to this time last year.
Moreover, the Chiefs' social accounts on Facebook, Twitter and Instagram all rank in the top five in growth over the course of the season. That growth intensified even more so following the Chiefs' victory over Jacksonville, as Kansas City ranked first in Instagram and Facebook growth while ranking second in Twitter growth over the past week.
Simply put, fans are excited about their undefeated Chiefs – and while there's still plenty of season left, the future couldn't be brighter.
"It's a long season and we still have a lot of football left to play. We're going to have our ups and downs, but if you have a cohesive team that sticks together through those periods – like we do – then you have a chance to do something special," Donovan said. "That's how I feel about this team."