It's an exciting time of year for the Kansas City Chiefs, as Training Camp - and the beginning of another football season – is nearly here.
Though before fans can make their way to St. Joseph to watch the Chiefs prepare for the 2018 campaign, Director of Equipment Allen Wright is responsible for transporting the team's practice facility over 60 miles to the north.
"We provide everything [the team] needs from the moment they get to training camp," Wright explained. "We take over 5,000 pieces of gum, somewhere between 800 and 1,000 pairs of shoes, around 1,000 towels…you can have too much and nobody cares, but they care if you run out. Think of how you feel when you're packing before a vacation and take that times 100 – that's what I feel right now."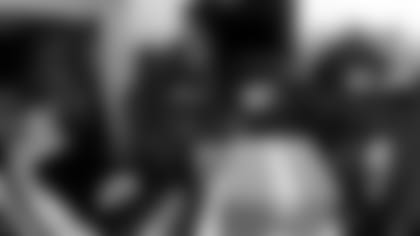 In addition to practice equipment, Wright and his staff supply the players, coaches and support staff – around 275 people in total – with everything from clothing to basic toiletries for the over three-week-long stay on Missouri Western State University's campus.
It's a process that has changed a bit over the course of Wright's 36-year career with the Chiefs.
"Back when I first started in the 80s, we didn't give the amount of stuff that we give now," Wright said with a smile. "You just used your own toiletries back then and I think you maybe got a shirt, a sweatshirt and a pair of shoes and that was it. We certainly have taken it to another level."
And with so much to do in just a handful of days, Wright relies on the experience of his staff – a group consisting of Assistant Equipment Managers Kyle Crumbaugh, Chris Shropshire, Jay White and Cale Kirby -in order to provide a smooth transition into camp.
"[My staff] is a such a blessing. They each have their own responsibilities – I have one guy that's in charge of helmets and shoulder pads, one guy that's in charge of cloth, one guy that's in charge of laundry [and so on]," Wright said. "We all just put our heads down and we go to work. I don't have to check on them – I know they'll get their job done. Hopefully, we'll put together a good product for Coach Reid and his staff."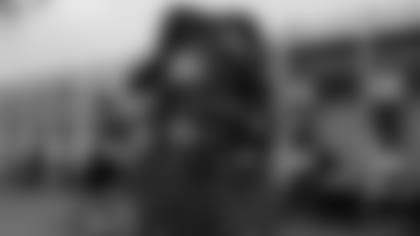 That means more than simply loading trucks with equipment – it's about making the players feel at home.
"This is a relationship business, so what happens is you learn about these guys' lives and families and you get to know them. So, a few years ago, we decided to take things to another level and the guys that have photos of their wives and their families in their lockers, we take those to training camp so that they feel as much like they're at home as possible," Wright explained. "It's three and a half weeks and we're up there away from our families and kids, so we do what we can to make that process a little better."
It's all part of something that Wright takes pride in as the Chiefs prepare for another highly-anticipated season.
"I'm a Chiefs' fan just like anybody else," Wright said. "This is one of the most exciting training camps we've had. The city is fired up about it, and I can feel that. If I ever lose that, it's probably time to retire."
To check out the Chiefs' 2018 Training Camp schedule, click here.
On Tuesday the Kansas City Chiefs loaded trucks and moved equipment up to MWSU in preparation for Training camp next week.