There's no place like home.
The Kansas City Chiefs return to Arrowhead Stadium on Sunday for the first time in 28 days for an AFC West matchup with the San Diego Chargers. Sunday's game also marks the 107th meeting between the Chiefs and Chargers, one game shy of the 108 contests between the Chiefs and Oakland Raiders.
Kansas City has the edge at home against San Diego with a 23-18 (.561) all-time advantage in games played at Arrowhead Stadium. Chiefs head coach Andy Reid mentioned the Arrowhead crowd this week, when discussing the Chargers.
"We look forward to the challenge of playing the San Diego Chargers," coach Reid said. "We know they're a good football team. The guys worked very hard this week and got good work in. Again, we look forward to having our fans in Arrowhead Stadium; they'll welcome the Chargers in."
Once the Chargers arrive and put their defense on the field, Chiefs offensive coordinator Doug Pederson described what Alex Smith and company will be facing.
"Oh wow, multiple fronts, multiple coverages that give you a lot of exotic pressures," Pederson said. "They have good pass rushers. They can disrupt timing in the passing game and they're pretty stout against the run, so, it's a good test for not only our offensive line but our offense as a whole."
Chiefs OL Geoff Schwartz is ready if and when called upon to help protect Chiefs QB Alex Smith from what he says is an active Chargers defense.
"They have some great personnel up-front like number 94 (DE Corey Liuget) and 91 (DE Kendall Reyes)," Schwartz said. "Those guys are good inside. They have active linebackers; they blitz a lot. They present a lot of the same problems that every team does; we're going to have to pick up a lot of their pressure and on the run game, we're going to have to move those guys inside."
The more success the Chiefs offensive line has moving the Chargers, the better the opportunity will be for Chiefs QB Alex Smith to do what he talked about this week, better starts.
"I think the biggest thing is getting into a rhythm and moving some chains, getting consecutive plays ran, helping you get into the flow of the game, change field position at a minimum," Smith said. "I think that's where it starts. Certainly, once you've changed some field position and you have some first downs, that carries in then, 'Hey, let's get into field goal range, let's get in the red zone, let's score a touchdown.' Those are kind of the consecutive steps that I look at as far as offensively. It starts with that first, first down, let's get a first down, let's move the chains, let's put a chunk of plays together, get into a rhythm offensively. I think if you have a few three-and-outs it's tough, you never get into a flow."
Making it tough for the Chiefs offense to get into a flow will be a Chargers defense that ranks 11th in the league in points allowed per game (22.2).
"We're expecting their best effort," Chiefs TE Sean McGrath said. We're not doing anything different in terms of preparation. We're going to go out and do the same thing we do every Sunday, go out and execute the game plan."
The Chiefs defense also has its game plan, orchestrated by defensive coordinator Bob Sutton, who described the Chargers offense that averages 287.9 net passing yards per game, behind QB Philip Rivers.
"Another really, really good offense," Sutton said. "I think Philip Rivers is playing at maybe the best level he's been at in two or three years. He's in that same category as the guy we just got done with (Peyton Manning). He's completing 70.9% of his throws and has a 104.4 quarterback rating. I think he's made a big difference in their offensive system. He still has the great arm. He can get the ball down the field on the deep intermediate cuts; that's something he's always done a great job of in San Diego. I think the things he's added to his game include him being able to drop it off. (Chargers RB Danny) Woodhead (55 receptions) has made a big difference in their attack. He's right behind (Chargers TE Antonio) Gates (56 receptions) in number of receptions and that's a great outlet and not only an outlet, but a guy that can get the first down for you. I think he's developed a confidence in Danny and it's working very effectively for them."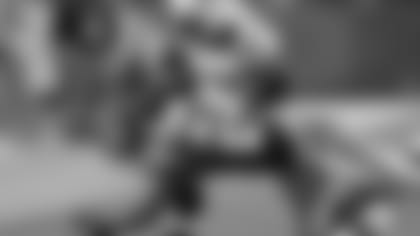 Chiefs CB Brandon Flowers spoke more to the impact Woodhead gives the Chargers.
"He's a guy that can move the chains," Flowers said. "He's a tough matchup with the linebackers around the league. We know how quick he is, how smart he is, trying to set up routes. We have athletic linebackers in Derrick Johnson and Justin Houston and those guys, so, it'll be a fun matchup, a great matchup all the way around."
Ultimately the Chiefs defense, including S Kendrick Lewis, needs to limit playmaking opportunities by the Chargers offense.
"They have some explosive guys," Lewis said. "They have some playmakers, who you know if they are able to get the ball in their hands, they can make plays. Rivers definitely has a good offensive line in front of him and he's doing a great job getting the ball out of his hands fast and getting his playmakers the ball. We just have to do a good job of doing what we do well and doing what we do best and play the game as it unfolds before us."
No game is complete without special teams play, which boils down to winning individual matchups, according to Chiefs LB Frank Zombo.
"I think special teams is really just one-on-one battles," Zombo said. "Blocking and tackling, that's what it comes down to, fundamentals and technique. The Chargers are one of one of those teams we're playing against this year who have very good fundamentals and technique; it's going to be a good battle, no doubt."
There's no doubt the Chiefs have prepared all week for the visiting Chargers and when Sunday's kickoff at 12:00 PM CT takes place, coach Reid's team will put its hard work to use and hopefully in victorious fashion.
For behind-the-scenes game day photos and vine videos, follow me on Twitter (@KCChiefs_Reid).