The upcoming Week 11 matchup between the Kansas City Chiefs and Denver Broncos has been a magnet for headlines, predictions, statistical analysis and much more and we're now one day closer to the actual 7:30 PM CST kickoff on NBC's Sunday Night Football.
Chiefs head coach Andy Reid is well aware of the hype surrounding Sunday night's contest, but says the game's outcome will only be decided by what's done on the field.
"All the hoopla and all of that stuff doesn't matter," coach Reid said. "Once the ball is kicked off, you're playing the game; that's what I expect the guys to do."
Coach Reid was asked specifically about his team's defense facing the Broncos league-leading offense.
"They [Chiefs' defense] know they have a big challenge - they know that and so we respect the heck out of the Broncos," Reid said. "You guys know that [Head Coach] John Fox and I are good friends. I'm also friends with [Interim Head Coach/Defensive Coordinator] Jack Del Rio. They're very well-coached, all the way around – all three phases of the game. Our guys, they're going to study him (Peyton Manning), study the Broncos and then get themselves ready to play against a great offense."
When coach Reid joined the Chiefs in January, he later hired defensive coordinator Bob Sutton, who spearheads the charge against the Broncos attack on offense, including their talented wide receivers.
"I can never remember, honestly, ever playing a team that had the balance and number of receivers that they've targeted and (with) the number of receivers' catches," Sutton said. "I don't know the stat on this, but they've played nine games and they have three receivers, who have nine touchdown passes each. I don't know how many other receivers in the league that have nine touchdown passes, period. To have three on one team speaks volumes of a couple of things; one, a lot of touchdowns, obviously, and two, the bottom line is you're seeing this balance that is a reflection of Peyton (Manning) being able to take advantage of whatever coverage you're in. He doesn't have 'a guy'. He goes to the guy that is most likely to be open, based on the coverage, leverage, etc. And, he is a master at that. That's where we have to really work hard and understand that this isn't an offense where you can say if you take this guy away, we're going to all be happy, that's not the case. They have a lot of guys that we have to deal with. They really make you play; every guy has to play and you have to play it like you're the key guy, because on this coverage, you may be the guy, based on how Peyton sees that."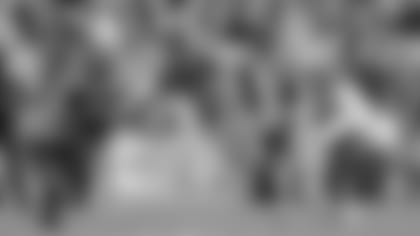 One such guy responsible for covering in the Chiefs secondary is CB Brandon Flowers, who defined his team's mindset against the Broncos.
"At the end of the day, it's all about what we do," Flowers said. "We know our chemistry has to be on-point. They're going to run their stuff; we just have to make sure we can counter or whatever they try to run on us, we have to be in the position to make plays. It's on us, at the end of the day."
Fellow Chiefs CB, Marcus Cooper has been in the same meeting rooms as Flowers and likewise, he knows the game-changing potential of the Broncos.
"Just a lot of talent out there from the QB and receivers," Cooper said. "All across the board, it's a very talented group, a very cohesive group. As a unit, we try to pride ourselves on being prepared; it's a big game for us and we're just trying to continue to do what we do."
As far as facing the future Hall of Fame Broncos QB, Chiefs LB Derrick Johnson provided important keys, when trying to succeed against Peyton Manning.
"You have to get to Peyton," Johnson said. "He's a Hall of Fame quarterback. He doesn't get frustrated much; somehow, you have to affect him. Is it disguising on the defensive end or is it playing a certain coverage? Showing something and playing the other thing? Peyton's a guy you have to get to. He's not very mobile, but people haven't gotten to him that much, so, our mission is to disrupt him."
Playing in front of DJ on the Chiefs defensive line is DT Mike DeVito, who described Denver's offense.
"It is very similar to the offense that Peyton had in Indianapolis," DeVito said. "They have a big physical offensive line, good backs, good receivers, so they can do anything they want to do. They keep you off guard. You have to play your techniques and all be on the same page. It's going to be a good challenge for us."
When Kansas City takes possession of the ball on offense, Chiefs QB Alex Smith and his teammates have one main goal.
"Score more points," Smith said. "In the end, this isn't a contest that—yeah, they put up a ton of stats and have done all of that, but for us, we just have to score more points than them; that's the bottom line. Obviously, for us, we have to go out there and execute. I think if you go out there and try and play keep away and hold the ball from them, I don't think good things happen. For us, it's just go out there and score points."
Smith was asked earlier in the week about the impact of Pro Bowl RB Jamaal Charles and he didn't take long to respond.
"He's a tremendous player," Smith said of Charles. "I think he's got a lot of tools. You just look at him – he's a back that can play in all situations. He's out there on first, second and third down. He can be in short-yardage and goal-line (plays). Just a special player and not many backs in the league can do that. I think that's the thing that jumps out – just how versatile he is."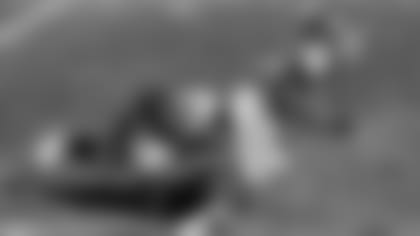 Blocking in front of Charles is Chiefs RB Anthony Sherman, who echoed his teams' QB, when describing the objective against Denver.
"Just execute," Sherman said. "They have a great defense, a great front seven and a great secondary. We can't beat ourselves, like we've done a lot in games, with mental mistakes on certain plays and in certain situations. We just need to execute more."
One of Alex Smith's targets on the outside will be Chiefs WR Donnie Avery, who previewed the challenge of facing the Broncos secondary.
"Great guys," Avery said. "They have a great group of guys. They're very agile and very swift. They can make plays on the ball; we just have to stay detailed in our routes and then capitalize."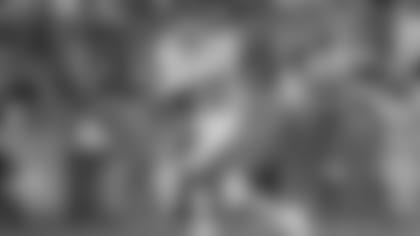 Andy Reid was asked if Chiefs WR Dexter McCluster will be the team's punt returner on Sunday.
"Yeah," coach Reid said. "We have a couple of them. (Kyle) Williams, we have to go in and see what we're going to do activation-wise. I've got to get with (John) Dorsey and the coaches on that. But Dex can do it."
As for Denver's special teams unit, it's been highlighted by the playmaking ability of WR Trindon Holliday, who has two special teams TDs in 2013. Chiefs special teams coordinator Dave Toub assessed Holliday's abilities.
"He's the best," Toub said. "He's the best we've faced this year, by far. He's got the total package. It's not only him, it's the whole unit. They do a good job blocking too for him. They play hard; they've got a lot of speed. They've got a great punter, you know, Dustin (Colquitt's) brother and a really, really good kicker that bangs touchbacks, especially up there. We have to take advantage of our opportunities that we get and we also have to really be on our p's and q's, as far as coverage goes with Trindon Holliday."
The wait is almost over as the much-anticipated AFC West showdown is now just hours away and Chiefs fans are hoping their team's remarkable season continues in victorious fashion.
For the Chiefs-Broncos Infographic-Video Preview, click here.
Want more photos, updates and behind-the-scenes vine updates? Follow me on Twitter (@KCChiefs_Reid).