The Kansas City Chiefs opened their 2013 season with a Week 1 victory over the Jacksonville Jaguars, 28-2, on Sept. 8th and on Sunday, Dec. 29th, Andy Reid's team will close out its regular season, with a Week 17 matchup against the San Diego Chargers.
While the Chiefs playoff position cannot change, the hometown Chargers are in need of a win and some help (losses or ties by both Miami and Baltimore), if they want their season to continue. Coach Reid has said all week that his players will practice and be ready to play, when the ball is kicked off at 3:25 p.m. CT at Qualcomm Stadium.
"We're practicing to come play a good Chargers football team," coach Reid said. "They've got great coaches; they've got a great head coach (Mike McCoy), who has a great offensive mind and then (Chargers QB) Philip (Rivers) is a phenomenal player and competitor and he's got people back healthy and rolling. It doesn't shock me a bit. I have a ton of respect for (Chargers defensive coordinator John) Pagano and the job that John does; he rolls them out and he's going to give you every look there is and he does a great job with the defense."
Helping combat the defensive scheme of the Chargers is Chiefs offensive coordinator Doug Pederson, who outlined his takeaways from more film study of a resurgent San Diego team.
"They've really gotten better, since the time we played them," Pederson said. "Of course, they're coming off of a couple of big wins, especially that Denver game, a couple of weeks ago. They're riding that wave and they're fighting for a playoff spot. They're doing more in their nickel packages, with their blitz game; they're moving guys around and getting some guys healthy. It's a good group and it's going to be a good test for us."
Chiefs QB Alex Smith addressed reporters, earlier in the week, emphasizing the objective in Week 17.
"Everybody wants to finish the season on a high note," Smith said. "We're trying to win every single game you possibly can in this league. There are only 16 of them. These are such rare opportunities. Regardless of who is out there, we're trying to go out there and win the game. This is a division game. This is a team that's trying to get in the playoffs as well, so, it's a chance for us to get a lot of things done."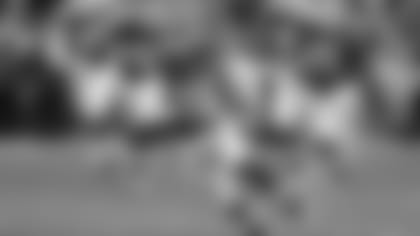 While the team ruled Chiefs WR Dwayne Bowe out of Sunday's contest (concussion), other WRs will be called upon to step up and they're ready to do just that; Chiefs WR A.J. Jenkins explained what he expects to face in the regular season finale.
"They're a great team," Jenkins said. "They have a great defense, with a physical secondary and a great front seven, so, we'll have to have our A-game."
Chiefs TE Sean McGrath outlined some keys to success against the Chargers.
"It all starts up-front," McGrath said. "The big o-line, we need to handle our business up-front, first and foremost, and if we get that done, we'll get the run game going and the pass game will follow, soon after."
On the other side of the ball, Chiefs defensive coordinator Bob Sutton shared insight into what impresses him about the Chargers offense.
"I think you have to start with Rivers," Sutton said. "He's had a great year and I think he's a much better player than he's been the last two years, probably for a lot of reasons, but he's operating at a very high efficiency. He may lead the league in completion percentage; he's got a great TD-INT ratio going and a great 100-plus QB rating and I think he's just playing really good team football. He's doing what they ask him to do, some games it's been keep-away, 'We're not giving the ball back to the opponent,' like the Denver game and he's done a great job of executing the apparent game plan. We all know he's got a big-time arm; he's got as good a throwing arm as anybody in the NFL. He's just playing really well and he's got a lot of support. (Chargers TE) Antonio Gates is Antonio Gates, a phenomenal player and (Chargers RB) Danny Woodhead has made a big difference and I think Ryan Mathews is playing the best he's ever played for the Chargers, doing a really good job and (Chargers WR) Keenan Allen has done a great job for them, too; they're just a really good football team."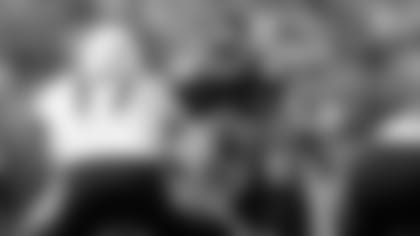 Chiefs LB Derrick Johnson elaborated on the play of Chargers RB Danny Woodhead, who has scored 48 points in 2013, third-highest point total on the team.
"He's brought the (former Chargers RB Darren) Sproles element back into the picture," Johnson said. "I have to say, I was glad when Sproles left; he gave linebackers a headache. Having to cover him, you have to double him at times; it was a bunch of things Sproles brought to the table, but now Woodhead is back in there and he does the same things Sproles does. He's a guy that you can run the regular offense with him, run the power with him, or you can get him out in routes in the shotgun and he's very dangerous. It's hard to cover him as a linebacker, because he's not a big guy and he moves a lot quicker than us linebackers. It's going to be hard to contain him, but at some point, we have to."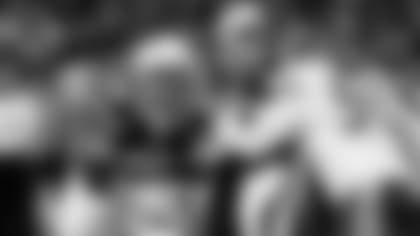 Regardless of who plays and how many snaps each player gets on Sunday, the game plan doesn't change, including priority number one, stopping the Chargers rush attack.
"On the defensive side of the ball, it's always a focus for us to stop the run," Chiefs DE Tyson Jackson said. "We have to play physical, set the tone for the game and just be relentless. They are still throwing the ball real effectively, one of the best QB ratings in the league right now, with QB Philip Rivers. Our preparation has been the same, stopping the run, getting after the QB and getting off the field, after third down, most importantly."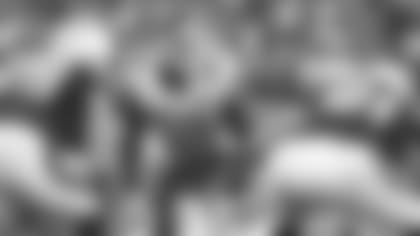 On the back end for the Chiefs, CB Sean Smith described the Chargers receivers in one word.
"They're explosive," Smith said. "These guys are definitely making plays and one thing nobody is talking about is Philip Rivers' ability to get out the pocket; he's been escaping some great pass rushers and a lot of pressure and extending the play. So, I know for us, in the back end, we have to do a good job of plastering, because he's always finding ways to get out of the pocket and making a throw down the field."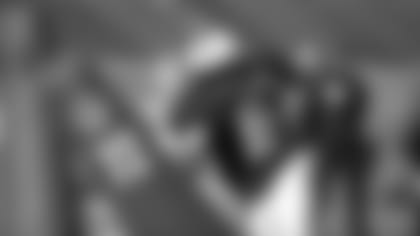 The third phase of Sunday's contest will include the Chiefs special teams unit, which is looking to add to its league-leading kickoff return average (29.8 yards). Chiefs S Quintin Demps noted some keys for success on Sunday.
"It's just coming out and being disciplined," Demps said. "Playing our style of football, aggressive, not being on our heels and having fun. This is a division game; we want to do what we can to get them back, after our last meeting."
That's exactly what the Chiefs hope to do, which would make for a much more enjoyable plane ride home, back to the City of Fountains.
For a look at the team's injury report, click here.