The Kansas City Chiefs and Oakland Raiders reunite for another chapter in the storied rivalry that dates back to the 1960s. Fast forward to 2013, when the Chiefs are playing for win number eleven of the year, but against a tough Raiders team, fans and "Black Hole" included.
Earlier this week, Chiefs head coach Andy Reid was asked about the Silver and Black's defense.
"I know their head coach [Dennis Allen] is one of the great defensive minds in the league, and the things that they do, I think, they're doing very well," coach Reid said. "The way they're executing the defense has been better than the first time we played them and we punted the first five times we had the ball. I got it, I think they're very good and we're preparing for a good defense."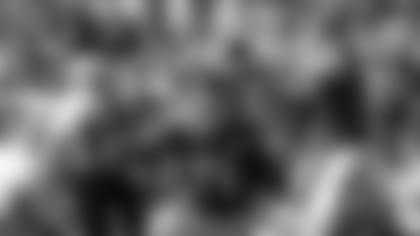 When the Chiefs offense is on the field, it'll face a Raiders defense that is stingy against the run, allowing just 105.9 net rushing yards per game. Chiefs OL Jeff Allen echoed coach Reid's evaluations of Oakland's defense.
"They're really talented," Allen said. "Not just on a defensive front, but across the board. They've improved a lot as a team as the season's gone on. They've gotten a lot better since we played them here at home, so we need to be prepared and come out and play our best game."
Allen and the Chiefs offensive line will try to provide and impenetrable wall, protecting QB Alex Smith, enabling him to find his many targets down the field. Sunday's game is a return trip back to California for Smith, who spent the first eight years of his NFL career in the state, playing for the San Francisco 49ers. However, Smith's focus is not on his former place of employment, but instead what's at stake for the Chiefs.
"You know, to be honest, I haven't really even thought about it," Smith said of returning to California. "Right now, the focus is on getting ready to play Oakland and another game. It's a division game and that kind of outplays all of the stuff and we have a chance to clinch (a playoff spot)."
One of Smith's many targets on Sunday will be Chiefs WR Dwayne Bowe, who in five-career games against the Raiders in Oakland has totaled 22 receptions for 341 yards and one TD, going 4-1 in the road contests. Bowe pinpointed keys to success against a tough Raiders secondary.
"Don't turn the ball over and convert on third downs," Bowe said. "We need to keep our momentum from last week going and take care of business."
On defense, the talk earlier this week was on the different look Raiders rookie QB Matt McGloin gives his team, facing the Chiefs for the first time. Chiefs defensive coordinator Bob Sutton discussed how the current Raiders QB impacts the Chiefs game plan.
"It doesn't change the game plan as much," Sutton said. "The system that they're running is still very similar, a little less zone-read. One of the things McGloin has brought is quick decision-making. He hasn't been sacked nearly as much and that comes from decision making. He's been pretty accurate, throwing the football into tight windows. He's done a remarkable job for a guy that just came in. I think he's come in and sparked them. He's done some really good things. He's cut down the turnovers; he's cut down the sacks and so, we have our work cut out for us."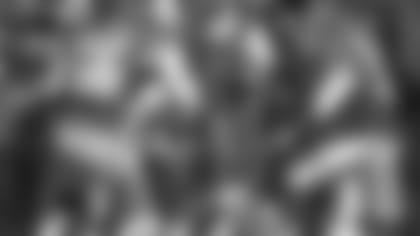 Oakland's rushing attack is fourth-best in the league, averaging 134.4 net rushing yards per game. One of the team's dual threats is RB Marcel Reece, who has 200 yards and two TDs rushing, along with 25 receptions for 242 yards and two more scores.
Chiefs LB Derrick Johnson alluded to the versatility of Reece and the attention that he'll require on Sunday.
"Reece is a heck of a player," Johnson said. "We have a lot of respect for him. He's a guy that plays all over the field. He's a guy that can get on a linebacker or a safety and actually be a mismatch for them. He's a fullback/running back/receiver, tight end; he kind of does it all. You've got to know where '45' is, because if you look up and he's on a cornerback, the cornerback knows that he is not a decoy, the ball can come to him."
As for the Chiefs CBs, Brandon Flowers says his team is prepared for the fast attack the Raiders WRs will bring on game day.
"Oakland is the team that everybody in the league knows, when you hit Oakland, you hit speed," Flowers said. "Oakland has big guys that can go over the top and get the football also. They don't have just small quick guys anymore; they are definitely capable of making plays, down the field. We will have a big test, but we had a great week of practice, so it should make for a great game."
As for the third phase of the game, Chiefs special teams coordinator Dave Toub expects to see a continued strong attack by the Raiders specialists, including kicker Sebastian Janikowski, who is known for not allowing many kickoff returns.
"(Sebastian) Janikowski has a strong leg and if we get one (kick-return opportunity), we'll be lucky to get one in our hands, especially out there in the warmer weather," Toub said. "If we do get the ball in our hands, we hope we can do something."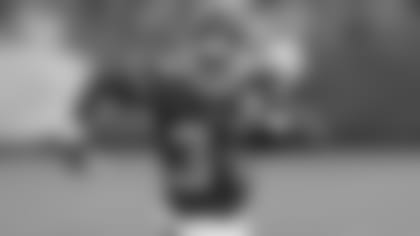 One of the Chiefs kick returners, rookie RB Knile Davis outlined the team's expectations for Sunday.
"We know what we have to do, when we go down there," Davis said. "We just expect to have another big game and have to execute in all three phases to make it happen."
Chiefs fans are hoping Davis and his teammates perform in three-phase fashion, like in Week 14, which could lead to a victorious exit from the "Black Hole", with a ticket to the playoffs in hand.