Don't for one second buy into the notion that preseason games are insignificant, including tonight's matchup at 7:00 PM CDT between the Kansas City Chiefs and the hometown New Orleans Saints. If this exhibition game was a movie, there'd be no shortage of clips to produce an epic trailer, causing you to grab a gigantic bucket of popcorn, a 32 oz. fountain drink and a bag of gummy worms for the show.
What the Chiefs will face tonight is not only the Saints players but also the Superdome-sized emotion surrounding the return of the team's head coach Sean Payton, following his one-year suspension, resulting from the bounty-scandal.
There's nobody better to tell the Chiefs what to expect than their backup QB Chase Daniel, who played for Payton and the Saints the last four years.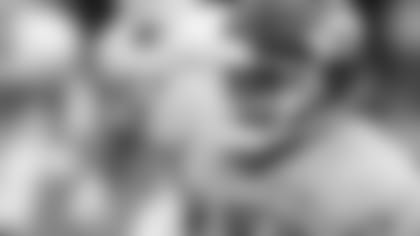 "I talked to the ticket guy a couple days ago and it's sold out," Daniel said.
"The New Orleans fans love their football and it doesn't matter if it's preseason, offseason, Super Bowl, regular season, it doesn't matter. They're going to be out in full force, and it's going to be loud."
Countering the return of Sean Payton is our team's head coach Andy Reid, who begins year one with the Chiefs.
Having covered coach Reid since he arrived to KC in January and right up through the first few weeks in training camp, I know his team will be focused, prepared and have an incredible attention to detail, when it takes the field tonight. Coach Reid's players are accountable to themselves and each other; they'll attempt to prove it tonight, despite not showing much out of their playbook.
"You won't see much," coach Reid said. "I just want the guys to go out and execute. That's all I want. Particularly the younger guys who are trying to make this football team, it's valuable. They're scrambling up there and they actually have plays that they are comfortable with and will go play at full speed and show."
Working with coach Reid is his offensive coordinator Doug Pederson, who shared exactly what he's looking for.
"You go into every preseason game with an objective," Pederson said. "One thing you want to see is the number of mistakes minimized and touchdowns, field goals. Execution is important."
Chiefs QB Alex Smith shared during his post-practice press conference (above) what he expects to be the determining factor of his playing time tonight.
Smith and the offense will face a New Orleans Saints defense that now runs a 3-4 scheme under new defensive coordinator Rob Ryan, formerly of the Dallas Cowboys. Ryan's vaunted scheme will be without DE Kenyon Coleman (torn pectoral muscle), the team announced on Wednesday.
Meanwhile, the Saints offense may come out like tonight's game is the Super Bowl as QB Drew Brees returns to the field, only this time with his good friend, head coach Sean Payton.
Brees is 4-5 in nine-career games against the Chiefs, throwing for 17 TDs and 2,353 yards.
But wait a minute, these aren't last year's Chiefs. The team's new defensive coordinator Bob Sutton brings his own 'attack-style' version of the 3-4 defense, which he says in the video above, he's excited to see how the players react in it tonight. Some of those players include new additions to his secondary, with CBs Dunta Robinson and Sean Smith, who described his expectations for tonight's game.
"There's nothing like game day," Smith said. "Especially against the Saints in the Superdome. That place is going to be crazy; just having Sean Payton back and it's Drew Brees and that offense, it's always exciting to watch them, so playing against them with everything they have going on, it's definitely going to be a challenge for us on the defensive side of the ball. It should be fun."
Also in coach Sutton's defense, Pro Bowl LB Justin Houston, who during his last visit to the Superdome, recorded a safety against Drew Brees. Refrained from touching QBs in training camp, Houston described in  the above interview, what he's ready to do tonight.
Lastly, just like in the movie theatre, you sometimes take the previews and credits for granted, don't do the same with the Chiefs special teams.
Chiefs special teams coordinator Dave Toub, who joined Andy Reid's staff in the offseason from the Chicago Bears, along with assistant Kevin O'Dea, was specific in his press conference, sharing what he's looking for during tonight's game.
Keep an eye on the rookies. The Chiefs will likely be on the watch for Saints rookie safety Kenny Vaccaro, click here to see why.
The Chiefs rookies, both drafted and undrafted are primed and ready to shine, hoping to showcase the work they've put in, both on-the-field and inside the meeting rooms.
Tonight's game is the first step in the Chiefs journey through the 2013 season, we hope you enjoy the show.