The song writer and author Gene Lees has written that "the song is unique among literary forms.  It has the function of retarding emotional time, so that the listener can experience the feeling."
Fight songs aren't what they used to be, but there was a time when you couldn't attend a football game without hearing one.  Some came after scores, others at the start of games or their conclusion. 
The Dallas Texans/Kansas City Chiefs were no different and over the team's history there have been at least half a dozen jingles or songs dedicated to the team. 
Perhaps the most recognized, however, is "Give a Cheer for Kansas City!" because the lyrics were written by the team's coach at the time, Marv Levy.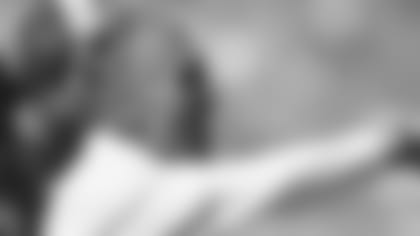 Levy got the idea for what he termed, "a fight song," so he took it upon himself to write one during an off-season in Kansas City.  In time, the tune began to be played over the public address system at Arrowhead Stadium each time the Chiefs scored.  Levy's hope was that it would help give his team a home field advantage much as it had for Redskins teams when the crowd in Washington broke into song with stanzas of "Hail to the Redskins."
Levy had been an assistant coach at Washington from 1971-72, and his wife, Dorothy, played a role in spreading the popularity of the Redskins' song, which had been written in 1937.  It's still played in DC now by the Redskins band, one of only two team marching bands still active in the NFL.  The Ravens have the other one, which is a carryover from the Baltimore Colts era.
Dorothy was working for a radio station in Washington selling advertising.  Each Friday before home games she urged popular disc jockey Johnny Holiday to play "Hail to the Redskins."  It eventually caught on and pretty soon more stations were playing it.
As he recalled years later, Levy said:  "I was writing a year-end report on a myriad of things, and I pointed out what an impact a fight song had on the Washington Redskins.  I wrote in the report, 'I'm not kidding, we need a song.  It's important to our team.'" Team president Jack Steadman agreed and said, "Let's get somebody in here to write it."
Levy wanted the song recorded and distributed to radio stations throughout the greater metro area, much as it had been done in Washington. In his mind, as he said, "It's a simple song, easy to learn, and if people heard it over the radio, they could learn it."  Going further – and one has to wonder what kind of time Levy had to continue to put into this venture – he said, "It has to be done that way rather than on a loudspeaker.  It needs to be made by a band."
That band belonged to Walter Bryant, music director at Worlds of Fun, who provided the music to Levy's lyrics.  As collegiate as it might sound to today's more sophisticated pro football fans, fight songs had their place in Levy's day and continue to have a life in places like Washington where it is still played and sung by fans, and in Philadelphia where "Fly Eagles, Fly" continues to be a staple after home team scores at the "Linc."  Perhaps Levy believed as Lees did that "music is the only art that works directly on the nervous system."
---
GIVE A CHEER FOR KANSAS CITY
Lyrics by Marv Levy
Music by Walter Bryant
Give a cheer for Kansas City
Loud and clear for Red and Gold
As our Chiefs march on to victory
Like our mighty teams of old
Rah, Rah, Rah, for Kansas City
Rah, Rah, Rah, for Red and Gold
As the Chiefs march on to victory
Like our mighty teams of old
Beat the drum
Here we come
Warriors brave and strong
In the stands, loyal fans
Cheer our team along