I remember sitting on the Kuwait and Iraq border back in March of 2003, I had just turned 25 years old in the back of my Bradley Fighting Vehicle and we were just about to invade Iraq. When that day finally came and the rockets and bombs starting firing over our heads and raining down on our enemies, it was the result of meticulous planning. That was a huge moment in history for our county. This past Monday Night Football game was a huge moment in Chiefs history and what they both have in common is that the day didn't just happen by chance.
It all started back in June
This past Monday Night Football was a truly special moment in the history of the Kansas City Chiefs. We dominated the Patriots, broke the Guinness World Record and took back our title as the world's loudest stadium, had a parachute team jump in a game ball, and even had the USMC Silent Drill Team performing the halftime show. As you might imagine none of that came together through sheer serendipity. It was the result of a concentrated effort that had been on-going since June. There was a lot of military in this show so I was busy little Ranger coordinating back and forth to make this event successful! One of the most debated moments was how the National Anthem moment was going to happen.
Back in June the USMC Band New Orleans contacted us and said they would be in town and would be honored to be a part of the our Monday Night game. We originally thought they would be great at halftime and maybe even the anthem, but they are not a chorus. With that in mind we started kicking around the idea of having a singer come. We debated the singer until about a month ago when we decided that it would be fantastic to have the crowd sing and have a reduced version of the band to play the anthem along with them. The decision to use the band for the anthem was made easier when USMC Silent Drill platoon said that they could perform for us at halftime.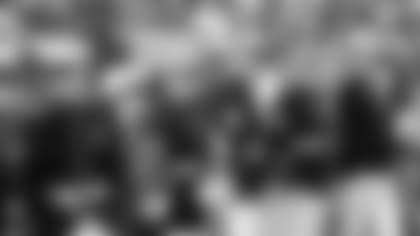 The unsung heroes of the anthem for Monday Night were the color guard. This group of men was from the Police and Fire Departments of both the Kansas and Missouri side of Kansas City. It took me weeks to get ahold of all of the departments and get points of contact for their respective color guards. We all met in early September to run through a rehearsal together, just them and me, since none of them had ever worked together before. It was a great unifying moment for Kansas City and I am truly thankful to all of them for their hard work and dedication. The color guard and the USMC Band truly made the anthem moment work, but before that we had another group of special folks drop in.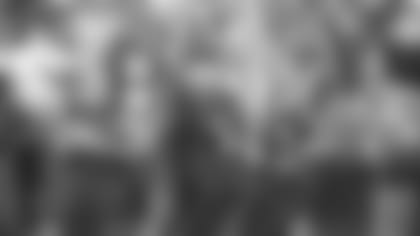 Last year the U.S. government put in place sequestration in order to curb spending and control our budget. Because of the sequestration, the military has been unable to perform fly-overs for almost all sporting events. Military fly-overs had become a bit of a tradition at Arrowhead, so I searched long and hard for an alternate solution. Enter the U.S. Army Golden Knights. They have a plane – and they even jump out of it into the stadium. It takes a ton of coordination to get three Soldiers to be able to jump into a stadium from 10 thousand feet, especially with a giant Spidercam wired up around the roof of the stadium, but I think you will agree that it was definitely worth it. The Golden Knights delivering that game ball to our Dream Factory recipient was truly a magical moment.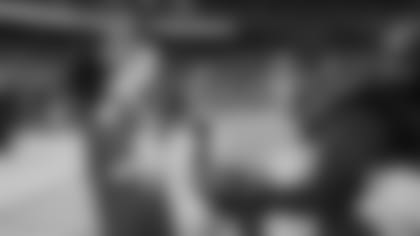 Murphy – who is that guy that that jacks up all well laid out plans was someone I was desperately trying to trump with the Pyrotechnic crew. To get past Murphy, the pyro crew and I came out on Sunday and rehearsed the whole show four times to ensure everyone knew where to go, what to do, and how to do it. It was also a lot of work, but I think it worked out well.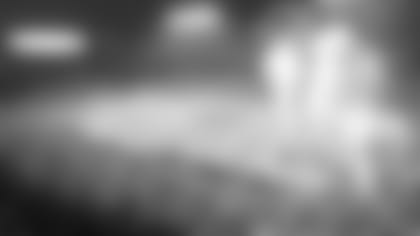 I love it when a plan comes together
Overall the Chiefs Monday Night Football was a catastrophic success for both the football and business. Everything that could go right went right, and it was all because of the tireless hard work of the team, the production crew here at Arrowhead, and most importantly the amazing fans here in the Chiefs Kingdom!