*Included in the summer-long exhibition at Union Station of the Pro Football Hall of Fame's history of the game is a substantial collection of Kansas City Chiefs artifacts dating back to the earliest days of the franchise and the creation of the American Football League by team owner Lamar Hunt  *
Over the next couple of weeks, we'll identify some of what fans and long-time football enthusiasts might call "treasures" – some never seen by the general public before the exhibition's opening this past Memorial Day weekend.  The exhibition, which traces the history of the game from its roots, is open daily at Union Station and closes September 7.
---
"Jan Stenerud's 1970 AFL All-Star jersey"
Any collection of professional football artifacts is going to include player jerseys, plenty of them. But only a few can be called truly unique, or important, because they mark a seminal moment in history. Certainly the early jerseys from a time when the game was played in a rough-house style that is outlawed today convey how primitive football was once in its attention to design – a far cry from today's snappy graphics and color combinations.
Located in the case in the Chiefs section of the Gridiron Glory exhibit at Union Station is kicker Jan Stenerud's post-season AFL All-Star jersey, truly one of a kind. Played January 17, 1970, it represents the last organized game of the American Football League. Ironically, it was played at Houston's Astrodome - at the time considered one of the true wonders of the stadium world.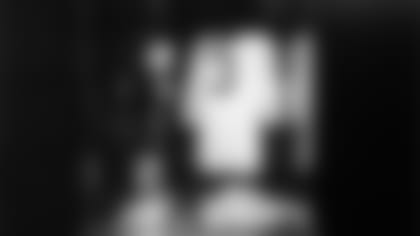 The league's Western division had won five of these all-star occasions and the East two, with one game played between a team of all-stars from around the league against the AFL champion Buffalo Bills in 1965. Interestingly, five of the games leading up to this final had resulted in comeback wins in the fourth quarter, exactly what league owners and fans would want from an all-star game.
Take a close look at the sleeve of the Stenerud jersey and you'll see another unique patch that, like the "AFL-10" patch is one of a kind and serves as a stamp to the final four quarters of the AFL's days as a league.
---
*Look for Stenerud's case on the right side as you make your way through the Chiefs section of Gridiron Glory at Union Station.  * *
*