Included in the summer-long exhibition at Union Station of the Pro Football Hall of Fame's history of the game is a substantial collection of Kansas City Chiefs artifacts dating back to the earliest days of the franchise and the creation of the American Football League by team owner Lamar Hunt
Over the next couple of weeks, we'll identify some of what fans and long-time football enthusiasts might call "treasures" - some never seen by the general public before the exhibition's opening this past Memorial Day weekend. The exhibition, which traces the history of the game from its roots, is open daily at Union Station and closes September 7.
---
It's been a long standing tradition for the nation's President to recognize champions of the various professional sports leagues and the NCAA at special White House ceremonies. It wasn't always that way.
It started during the administration of Richard Nixon, an avid football fan, and it began with his simple call to the winners in their locker room following a championship game, and has morphed into an official visit to the White House by an entire team and its ownership, and to a series of photo ops and speech by the nation's leader about the greatness of the honored guests.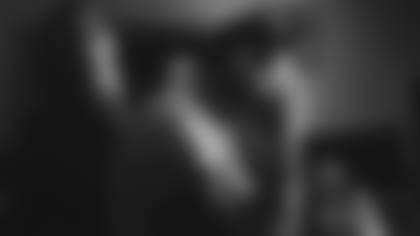 QB Len Dawson talks to President Richard Nixon after the Chiefs Super Bowl IV victory
Nixon got the ball rolling with a call to the victorious Chiefs locker room following the team's victory in Super Bowl IV over the Minnesota Vikings. After the Watergate story broke, it was believed that Nixon recorded everything that went on in his presidency inside the Oval Office, but a listing of tapes turned up no evidence that his call to the Chiefs had been recorded. It turned out that the President had not begun to record all his business, but a "log" of the event was located in the White House records, and can be seen by visitors to Gridiron Glory.
Included in the case celebrating the Chiefs Super Bowl victory in 1970 is a copy of that log which identifies Nixon's call to Len Dawson shortly after the game's conclusion.  An accompanying photo shows Dawson, still partially dressed in his uniform, taking the call with his son nearby.
The call wasn't lengthy, according to the log's timeline, and was followed by notice of meetings and other calls Nixon made to cabinet staff. Interestingly, Nixon had called coach Hank Stram previously the week preceding the game to show support for a rumor that Dawson was party to a gambling probe which turned out to be bogus.  During that phone call, he threw his support whole-heartedly behind the Chiefs quarterback.
---
If You Go The log of Nixon's call may be found near the end of the Chiefs portion of the Gridiron Glory exhibit at Union Station in downtown Kansas City.