This is never an easy time of the year for NFL coaches, players and personnel staff.
All NFL teams have to trim their rosters from 75 players down to just 53 by Saturday at 3 p.m. CST.
Last year as a rookie, receiver Frankie Hammond Jr. wasn't part of that 53-man roster for the Chiefs. But after being released and going unclaimed through waivers, Hammond was signed to the Chiefs practice squad.
Hammond used his time on the practice squad to learn and develop.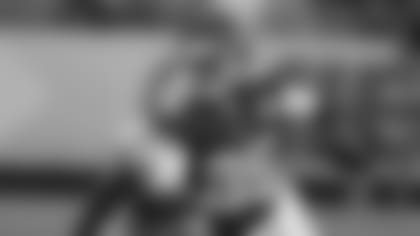 In coach Andy Reid's system, there's a lot put on the receivers with the overall terminology of the offense, formations and motions.
Hammond spoke about his development in learning the offense while he was on the practice squad last season.
"It took a little while because all of the positions are interchangeable," Hammond said. "So you've got to know every position from the tight end to the receiver and almost even the fullback at some point. It took a while but like I said I just detailed it and just kept working and chipping away at it until I got it down."
Coming into his second year in Reid's system, Hammond said he feels better about his role in the offense. But he stopped short of saying it's easier, admitting there's even more put on his plate now that he's comfortable with the basics.
"In year two, you should know what's going on and they should be able to throw more of a load at you and you should be able to handle it," Hammond said. "You're not scrambling and trying to figure out the basics. [It's about] detailing your work and figuring out the little things to get better.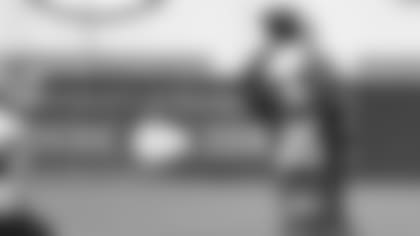 "I'm pretty sure defenses are going to throw different things at you and you got to be able to adjust and that's the big difference between year one and year two—being able play and develop and figure things out."
Hammond has figured it out on the field during the Chiefs four preseason games.
In those games and in limited action, Hammond had seven catches for 98 yards.
But it's not just catching the handful of balls thrown his way during the games that has put Hammond in this position, although that helps. Hammond has shown his teammates and coaches the mental acuity to understand the offense—being in the right place at the right time and ultimately make plays.
"Last year, I was all over the place trying to figure out things as I was playing," Hammond said. "Now I can kind of just not think so much and just see what the defense gives me and react and play football."
Because of the work he did last season on the practice squad, Hammond is ready to contribute to the Chiefs in 2014.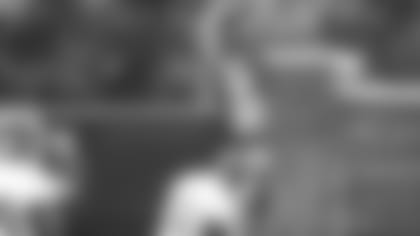 During the Chiefs final preseason game against the Green Bay Packers, receivers Kyle Williams (shoulder) and A.J. Jenkins (concussion) had to leave the game early with injuries.
With the receiver position already being a key group to watch, these injuries just shined a brighter light on how this would play out with the formation of the roster and how things would look at receiver for the Chiefs upcoming game.
Coach Reid spoke with the media on Friday about the receiver position heading into the regular season opener against Tennessee next Sunday.
"Between Frankie (Hammond) and Junior (Hemingway), I feel pretty comfortable with that," Reid said. "You know how we do—we mix people all over the place."
With Hammond as an example, the practice squad should be seen as a developmental tool to work exactly as it has for Hammond.
He utilized his time there to develop as a player and become comfortable with a particular offensive scheme and is now ready to contribute in the regular season.
Hoping it works for more players like it has for Hammond, the league recently announced teams can now sign 10 players to the practice squad, which is two more than were allowed last season.
Reid believes this is a great thing for all teams.
"As many guys as we can get, we're all in," Reid said. "That's the coach's perspective. I understand the monetary value of it and so on for the owners but we appreciate it. And absolutely, it gives you some flexibility. The more guys you can keep on practice squad and train, the better off you are."
The top images of the Chiefs wide receivers from Training Camp.