The holiday season is about enjoying the company of family and friends, but for many individuals right here in Kansas City, it's a time rife with difficult decisions and the possibility of going hungry.
It's a reality that the Kansas City Chiefs, in partnership with Harvesters and Hy-Vee, are committed to changing through the annual Chiefs Kingdom Food Drive, which continues on Sunday at Arrowhead Stadium.
"There are too many people in our community that are food insecure, and especially at a time like this during the holidays, when so many of us take our families, our friends and our meals for granted," said Dan Crumb, Chiefs' CFO and Chairman of the Board at Harvesters. "We hope that through this partnership and food drive that we are able to collect food and money to make the holidays a little more cheerful for some families that may not otherwise have holiday meals to share."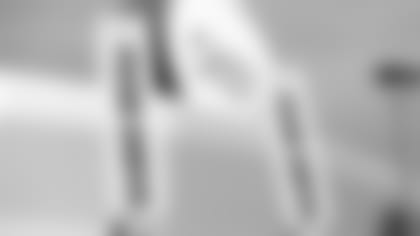 The drive produced 285,000 meals last year, setting the record for the largest food drive of its kind in the NFL and providing hunger relief to individuals within Harvesters' 26-county service area in northwestern Missouri and northeastern Kansas.
Here are some ways to join the drive this year:
1) Bring non-perishable food items to Arrowhead Stadium on Dec. 9 prior to the Chiefs' matchup with the Baltimore Ravens. Volunteers will be stationed outside of the stadium gates ready to take donations.
If every person attending the game brings just one pound of food, more than 63,000 meals will be provided. Additionally, those at the game can donate to Harvesters by participating in the Hunt Family Foundation 50/50 Raffle.
2) Bring donations to Kansas City-area Hy-Vee locations or Harvesters until Dec. 14.
Harvesters' most-needed food items include: canned vegetables, canned fruit, boxed meals, canned meat, peanut butter, canned soup and cereal.