He heard the criticism; it was hard to ignore.
For Kansas City Chiefs outside linebacker Dee Ford, who is currently tied for the NFL lead with 10 sacks, the road hasn't been as smooth as it has been for some other recent first-round picks.
That wasn't the case for Ford, who has now come into his own in his third year, which seems like a short time when looking at the big picture and the time needed to develop at that position.
In all actuality of today's instant-gratification society, there were some on the outside who didn't think this day would ever come—the day of Ford sitting as one of the NFL's most-feared pass rushers.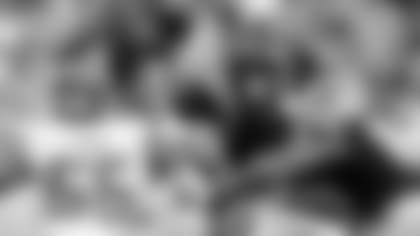 "It hasn't been easy," Ford explained. "This is not an easy game. It's an everyday deal. I've been growing a lot as a man beyond football. It's been a lot of growth and it hasn't really changed my lifestyle, but just away from football, I'm growing as a man and it's really helping me on the field.
"I'm just really enjoying the fruits of my labor right now."
Through a tireless work ethic and inner confidence that never faltered, those fruits couldn't have come at a better time for the Chiefs defense, which currently sits as one of the league's best.
With the loss of All-Pro Justin Houston for the first nine games of the 2016 season, Ford's emergence has seemingly softened the blow of what was thought to be a question mark of the defense heading into the season.
Although that wasn't the thought of those inside of the locker room—they knew what they had.
"He's worked so hard at it," Chiefs coach Andy Reid recently said of Ford. "That's the part I appreciate about him. He's worked so hard at getting his game right. When he first came here, he hadn't played the position."
Ford, who played defensive end in college, was selected in the first round (No. 23 overall) in the 2014 NFL Draft out of Auburn.
"He was just a speed rush guy trying to run as fast as he could around the corner," Reid said of Ford coming out of college. "And now, he's worked these moves, continuously, day in and day out. He's got people to learn from – not only (linebackers coach) Gary [Gibbs], but Tamba [Hali] and Justin [Houston] there. Those guys are willing to share ideas."
Ford's development has been steady and consistent over the past three years, adding production on the field that coincided with the amount of time he has spent chasing down quarterbacks.
Dee Ford's Steady Development
Ford said that one of the biggest developments for him personally to get to this point was to understand that he wasn't ready, and he needed to humble himself.
"I came into the league playing behind Justin [Houston] and Tamba [Hali]," Ford explained. "At that point, you have to humble yourself by just knowing they've accomplished more than you. How can I not learn from these guys? They've done what I'm trying to do, so how can I not humble myself?
"I showed what I can do, but I just wasn't ready to play at that level. I had to really understand that. Let's just say I did play (early on), I could have been average here and shown flashes of greatness, but I had the opportunity to actually sit back and actually learn.
"Now here I am with my first chance to actually start a full year, and now I feel like I'm playing almost at their level. There's still a lot of things I need to clean up and get better at, but I feel like I'm on that path from a lot of things I learned from them."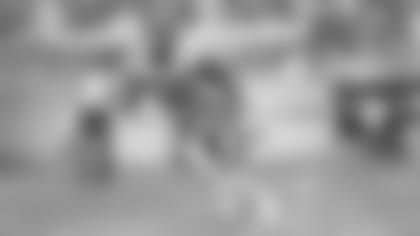 From a technique standpoint, the reason behind Ford's success this year is equal parts development and confidence. He has always been known for his get-off, that first step, which is the first thing anyone will tell you about his skillset.
But this year, Ford has found success with a repertoire of pass-rushing moves, most of which he said aren't new, but rather he's just now finding success with them.
"It's the gift of deception," he explained. "You never know what to expect. You have to do that as a pass rusher. The offensive tackles are too good in this league so you have to know how to mix it up. For years, I know nobody had seen it, but those things were there. It's just all about putting those things to use and actually experiencing it, failing at it.
"I've done these moves and they didn't work, it's all about perfecting them. Coming back, watching film, going to practice and then doing it in a game. If it doesn't work, keep refining your skills and then, all of a sudden, things start to work out."
The ability to maintain the work ethic and drive and confidence needed to play a position that's solely graded by many on the outside by the statistic of a sack—a number that if achieved on just 2 percent of a player's overall stats is an All-Pro level—has been key for Ford, who despite being tied for the league lead in sacks, said nothing has changed.
"I'm going to keep playing the way I've been playing it—trying to get a little better each game," he added. "If I can do that, then the sky is the limit. And when Justin [Houston] comes back, it's going to be fun.
"I don't think people understand how much fun we have playing together. Me, Justin [Houston], Tamba [Hali], Frank [Zombo], Dadi [Nicolas], everybody, we all have great relationships and we have so much fun playing together."
The defense this season has been having plenty of fun. They lead the league with 22 takeaways and have given up an average of just six points per game in the second half, which also leads the league.
They have proven to make big-time plays in big-time situations.
"That's the beauty of this locker room and this team," Ford explained. "Our coaches don't have to say much. We make adjustments and talk about what we need to fix, and from there—the players take over. We just hold each other accountable."
On Sunday afternoon, Ford and the Chiefs defense welcome quarterback Jameis Winston and the Tampa Bay Buccaneers to Arrowhead Stadium, where the Chiefs haven't lost in more than 400 days.
"That crowd, when they get loud, it vibrates you," Ford explained. "I feel bad for the opposing offenses. It's a little hard for us because it's so loud, we can't really communicate, but that's a good thing—if we're all out of whack. I guarantee you if we can't communicate, the offense can't communicate.
"You just look at [the offensive players'] body language. When everything gets erratic and they're looking for the plays, it's beautiful."