Denver Broncos (3-1), .5 games behind, one division win
Kansas Chiefs (2-3), 2 games behind
Oakland Raiders (0-4), 3.5 games behind
At 2-3 with 11 games remaining, the Kansas City Chiefs are very much alive in the AFC West division.
Week 9: vs. New York Jets
As you can see, the Chiefs have five of their six AFC West games remaining. In fact, the only AFC West game that has been played so far was the Chiefs' 24-17 loss to the Denver Broncos. That means that even through five weeks of football, 11 of the 12 AFC West matchups still need to happen.
This probably goes without saying, but when you want to win a division, winning divisional matchups is critical. If at the end of the season, the Chiefs are tied for first with another team, the tiebreaker comes down to first head-to-head matchups, and if that is split, divisional record.
That is what makes defeating the San Diego Chargers out of the break so pivotal.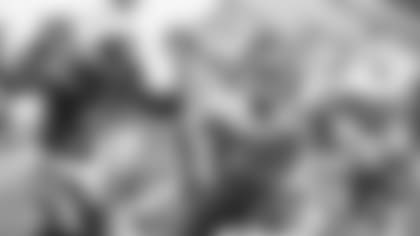 Not only would it even the Chiefs' divisional record at 1-1, but it would directly knock the first-place team down a peg and bring the Chiefs to within one game of the division.
As the division stands, so too does the difficulty of the remaining schedule. The Chargers, in first, face teams with a combined record of 22-27. The Broncos, in second, face teams with a combined record of 26-29. The Chiefs, in third, face teams with a combined record of 25-24 and finally, the Raiders, who have yet to win a game, have the hardest remaining schedule, facing teams with a combined record of 33-21.
The way the NFL schedule is designed, teams in the same division play each other twice and face teams in two other divisions once a piece. This year, the AFC West is matched up with both the AFC East and the NFC West. Why is that important? Common opponents.
If the teams in the AFC West are still tied after head-to-head and divisional records, the NFL looks at common opponent record. So between AFC West games and common opponents, that adds up to 14 out of the 16 games on the schedule.
The two opponents that the rest of the division does not play against are the Tennessee Titans and the Pittsburgh Steelers. While you never want to lose, that means that one of the three Chiefs losses they already have will matter minimally from a division standpoint.
With all that in mind, it goes back to winning games, period, especially divisional games, because those wins not only pad your record, but they give a direct blow to who you're up against.
If the Chiefs can beat the first-place San Diego Chargers next Sunday, they will even their divisional record at 1-1 and face more divisional matchups in Weeks 12, 13, 15 and 17.
While the bottom line is win every week, some games simply matter more.
And one of them is right out of the bye.
Game Highlights, Chiefs Vs Chargers at Arrowhead Stadium Salute to Service Day Chiefs fall 41-38