Each year, thousands of college football players around the country tune in to the NFL Draft hoping to hear their name selected to one of the league's 32 teams. In 2016, that wish came true for 256 players.
While college football players can dream, the truth is that odds say they more than likely won't hear their name called on draft weekend.
That, however, doesn't always mean the journey is over. There still is a chance a player can hear from a team looking to sign him as an undrafted free agent.
2016 Kansas City Chiefs Undrafted Free Agents
"It's a mixture of emotions," Daniel Sorensen, who went undrafted in 2014 but later signed with the Chiefs, said. "I remember having feelings of not being drafted and having high hopes of maybe having a chance, but I look back on it now, and getting picked up as a free agent, you still have just as much of an opportunity."
When a player is selected out of the draft pool, his value is high, meaning more money when signing a contract. Players who are selected in the draft have the advantage of leverage, which an undrafted free agent doesn't have.
But the one thing the undrafted player has that the drafted player doesn't have is choice. When a player goes undrafted but is potentially good enough to play in the NFL, he can listen to the pitch of teams that want him and then enter the best possible scenario for success.
"Being undrafted kind of gave me an advantage to pick what team I was going to go to," Rod Streater, who went undrafted in 2012 and signed with the Oakland Raiders, said. "During the draft, I saw where guys got drafted and I was just sitting back, making a list of where people were drafted, what receivers were where and things like that. I remember that pre-draft process was pretty good for me to be able to pick a team where I felt like I could go right in and make an impact."
That happened for Streater with the Raiders.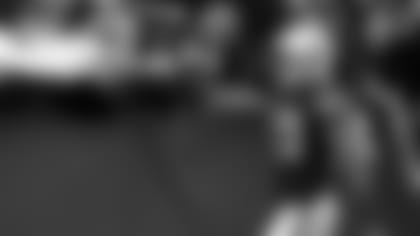 As an undrafted rookie in 2012, Streater had 39 receptions for 584 yards receiving and 3 touchdowns, something he says he was able to accomplish by being diligent in studying as soon as he arrived in Oakland.
"Just learn the playbook," he said when asked what advice he would tell an undrafted free agent today. "Get in there, work hard. You definitely have to learn the plays to give you a chance to be on the field and do anything. My advice would be to learn every position. Offense, tight end, receiver, X, Y, Z. Whatever you have to learn, make sure you learn it all."
Sorensen, in addition to learning the playbook, said the key in his case was finding veterans in the locker room who were willing to help him understand how to become a professional.
"You try to pick out veterans to follow and to watch, you see what they do and try and emulate them as you progress and learn and try to find a role on the team."
For Sorensen, his mentors were defensive backs Eric Berry, Husain Abduallah and Sean Smith. For Streater, it was quarterback Carson Palmer.
"I kind of stuck with the quarterbacks," Streater said. "Palmer, I had with the Raiders. He's a vet. He's a guy I could hang out with, learn, watch two-minute, watch whatever, so he kind of took me under his wing and helped me out.
Chiefs running back Charcandrick West explained he couldn't have had a better mentor.
"Jamaal (Charles) took me under his wing," he said. "That really helped me out a lot because this was all new to me, so just coming in and having somebody to teach me the ropes really helped me a lot."
After an undrafted free agent makes the team, the three success stories in Sorensen, Streater and West all explained that the work definitely does not end there. First you have to make the team, and then you have to stay on the team.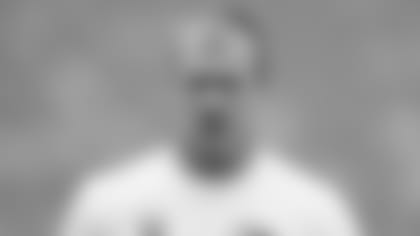 "Don't take it for granted," Sorensen said. "When you're in the building, get as much out of it as possible and find value. You have to create value for the team. You have to be a valuable asset at any position, so that means that you might have to learn a different position that you've never played before or do things that you've never done before in order for them to count on you."
Initially for Sorensen, his strength was special teams, and he later parlayed that by filling in for Husain Abduallah at the dime position, a role he had never played before.
"I had to fill in there, and it's a position I never played before and so I had to learn it," he said.
His willingness to do so is why he believes he's still a member of the Chiefs to this day.
"On the 53-man roster, you don't make the team and sit on the bench," he said. "You don't make the team to watch. You don't make the team to get developed. You make the team to contribute right away, so if you can find some way to contribute doing whatever it is, that's your best chance."
Ultimately, the draft may have come and gone, but hope is not lost.
"Never give up on your dream," West added. "I know things didn't work out how you wanted them to, but just keep working because you never know what can happen."