The Kansas City Chiefs will host AFC West Division rival, the Denver Broncos on ESPN's MNF on Monday, October 30 at 7:30 p.m. Fans can find important information and reminders about Monday's game below.
Parking lot gates for Monday's game open at 2:30 p.m. Fans are encouraged to purchase their parking passes in advance to decrease the time spent at parking tollgates and help expedite the parking process for all gameday visitors. Parking passes can be purchased in advance for $35 at the Chiefs Ticket Office or online at www.chiefs.com/parking (with applicable Ticketmaster fees). Cash parking at the tollgate on gameday will be $60.
All Arrowhead Stadium gates will open at 5:30 p.m. for the 7:30 p.m. kickoff. Gates for guests with tickets on the Scout Investments Club Level will open at 5 p.m.
ALUMNI WEEKEND PRESENTED BY EMPOWER RETIREMENT
Monday marks the club's annual Alumni Weekend Game presented by Empower Retirement at Arrowhead Stadium. As part of the celebration, numerous alumni will be recognized at halftime while 2017 Chiefs Hall of Fame inductee Carlos Carson, the 47th member of the Chiefs Hall of Fame, will have his name enshrined in the Ring of Honor. In addition, a number of alumni will be signing autographs in the Hall of Honor presented by Spectrum from 6 to 7 p.m.
The Chiefs will host their annual Salute to Service game as part of Monday Night Football. Every year, the NFL and the NFL Players Association come together in honor of Veterans Day to celebrate and recognize members of the military. Since 2011, nearly $10 million has been raised through Salute to Service to support the league's military appreciation non-profit partners, USO, Pat Tillman Foundation and Wounded Warrior Project. In honor of the men and women who serve our country, the NFL will donate $1,000 for every point scored during the NFL's 32 Salute to Service games to the partners. Chiefs players will be wearing special Salute to Service warm-ups during the game with military unit patches from across Chiefs Kingdom. Fans attending will be treated to the sight of military vehicle displays at each corner of Arrowhead Stadium provided by the Kansas National Guard. The game ball will be presented by the Para-Commandos Parachute Team during pre-game. An injured veteran will be receiving a power wheel chair from the Independence Fund Charity. In-game recognitions will be provided by the 35th Infantry Division (Kansas National Guard) from Camp Arifjan, Kuwait, and from 2nd Brigade, 1st Infantry Division (Fort Riley) deployed to Zagan, Poland. During the second quarter, a pair of Gold Star children will receive scholarships compliments of Missouri Western State University. Fans can  expect other Salute to Service acknowledgements throughout the game.
SCOTT AIR FORCE BASE VOCALIST TO SING NATIONAL ANTHEM
Singing the national anthem will be Airman First Class Melissa Edgmon from the Scott Air Force Base "Band of Middle America." The band recently performed during the Air Force's 70th anniversary concert in St. Louis, in September.
HUNT FAMILY FOUNDATION 50/50 RAFFLE AND PRIMETIME SPECIAL
Monday's Hunt Family Foundation 50/50 Raffle will benefit Warriors' Ascent. Warriors' Ascent was created in 2014 by two Iraq combat veterans with the goal to help veterans and first responders recover from post-traumatic stress with holistic medical practices while forming a community to support one another throughout the healing process. The Chiefs will also offer the "Primetime Special" for fans purchasing raffle tickets for Monday's game. With prices set at three tickets for $5 and 10 tickets for $10, the "Primetime Special" will offer 100 tickets for only $20. For more information on Warriors' Ascent or the Hunt Family Foundation 50/50 Raffle, please visit https://www.warriorsascent.org/ and www.chiefs.com/5050-raffle.html.
The Ford Fan Experience, located on the Founder's Plaza on the north side of Arrowhead Stadium, will open at 3:30 p.m. The event will feature a DJ, face-painting, a field goal kicking inflatable, a Play 60 station and Chiefs-themed tailgate games.
The NFL's clear bag policy is in place for all Chiefs games. Fans can visit www.nfl.com/allclear or www.chiefs.com/arrowhead/clearbagpolicy.html for important information on the clear bag policy and a complete list of permitted and prohibited items. If fans have questions or need assistance, they can contact Fan Experience at (816) 920-4237 or by email at fanexperience@chiefs.com. Beginning four hours prior to kickoff, fans can text "CHIEFS" YOUR LOCATION AND ISSUE to 69050 for assistance.
Fans that are unable to attend Monday's game at Arrowhead Stadium can tune into the game on ESPN where Sean McDonough, Jon Gruden and Lisa Salters will be on the broadcast. The ESPN telecast will also air on KMBC (ABC) locally. The game will also air on KCFX 101 The Fox, home of the Chiefs Radio Network, where "Voice of the Chiefs" Mitch Holthus, former Chiefs longsnapper Kendall Gammon and sideline reporter Dani Welniak will have the call. Tico Sports will also broadcast Monday's game in Spanish on KCTO 1160 AM/100.5 FM with Enrique Morales, Oscar Monterroso and Leo Prieto calling the action.
Fans with additional questions can contact the Chiefs Fan Experience department at fanexperience@chiefs.com or (816) 920-4327.
WEEKNIGHT GAME WILL BRING INCREASED TRAFFIC
Fans should expect to see heavy delays due to rush hour traffic on Interstates 435 and 70, as well as streets around the Truman Sports Complex due to the start time of Monday's game. Fans are asked to plan in advance and arrive several hours prior to kickoff to avoid rush hour and minimize delays. It is suggested that drivers who are not going to the game but normally travel past the Truman Sports Complex identify an alternate route to avoid rush hour back-ups. All fans should visit www.chiefs.com/parking to make their travel and parking gameplan.
The below photos were taken in a proactive manner last season on a non-gameday prior to Thursday Night Football at Arrowhead Stadium. We want to remind fans just how much traffic there is during rush hour on a non-gameday to assist them in planning for Monday night.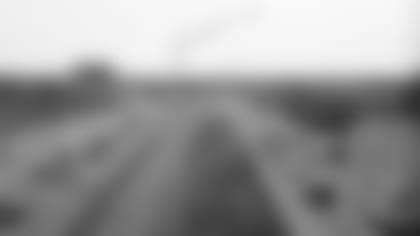 Taken from Stadium Drive bridge over I-70 looking east at Blue Ridge Cutoff Interchange at 4:43 p.m. showing traffic at Blue Ridge Cutoff exit and traffic merging from I-435 North and South onto I-70.
---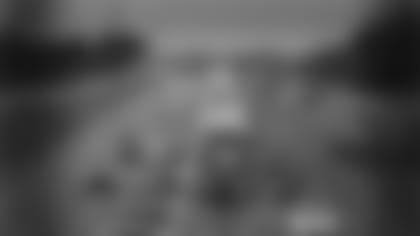 Taken from Blue Ridge Cutoff bridge over I-70 looking west towards downtown at 5:01 p.m. This shows rush hour traffic leaving downtown, as well as traffic merging from I-435 (North and Southbound) onto I-70 (on the upper left side of photo).
---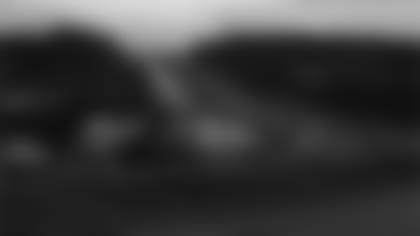 Taken from near Raytown Road/Stadium Drive exit at 5:11 p.m. showing northbound traffic on I-435 as it approaches the Raytown Road/Stadium Drive exit (Gates 5 and 6).
---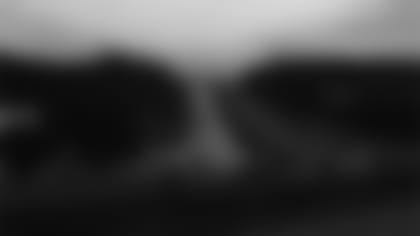 Taken from near Raytown Road/Stadium Drive exit at 5:13 p.m. showing northbound traffic on I-435 as it approaches the Raytown Road/Stadium Drive exit (Gates 5 and 6).