Ever since I was a child, there were two goals I wanted to accomplish. The first was to serve Americans and help maintain the great freedom and opportunity we possess as a country and people. I have had the privilege to do so for the last 14 years as an active duty officer in the United States Army. The second goal is to work for a professional sports organization. This is very important because the American sports culture is one of the greatest passions of this country. Now, 14 years into my service, I have been blessed to have the opportunity to serve my nation and the Kansas City Chiefs for the 2015 season!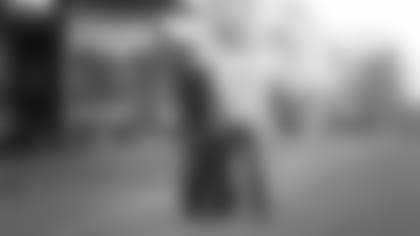 Photo credit Silvia Sharpe
In order to get this job, I had to complete the Information Operations Training with the Industry Board. The board reviewed candidates' previous performances and assessed our potential for future service. I am blessed enough to have had good leaders that have continually made me into a better soldier and fortunate enough to get selected for this position. My job will include coordinating military support such as flyovers into games, working with the pyro team, Chiefs Rumble, social media and website analysis, working in the control room and assisting with the development of business and marketing plans. In this first issue of "In the Huddle," I will share the four dominant thoughts that are on my mind two weeks into the job.
I have many people to thank for the tremendous opportunity I have been given. First, I would like to thank my wife, Maria, and son, Lukas, for always supporting me in my career. Next, thank you to the Army and Information Operations career field for working with the Chiefs and putting together such a tremendous work experience. To Jake and Sean (two officers that filled this position before me), thank you for doing a great job integrating me into the organization. I will do my best to continue your great efforts and improve our position within the organization. Finally, I would like to thank the Kansas City Chiefs and all of Chiefs Kingdom for welcoming me to the family and integrating me into this fine organization. I am truly humbled and honored to be a part of this storied and value-based organization.
In the military, it is always important for a leader to set his or her personal vision. This will allow a unit to understand how it needs to operate and what its overall objectives are. Two weeks into the job, I can see that the leadership within the Chiefs has done exactly that. The Chiefs operate with four major objectives, which are: Win with Character, Unite Our Community, Inspire our Fans and Honor Tradition. All of these objectives are intertwined together. The organization lives by this and partners with Chiefs Kingdom to have a great experience for all involved. I have a great sense of pride from having this understanding of the organization. From my experience in the military, the best organizations have tremendous vision and shared understanding just like the Chiefs.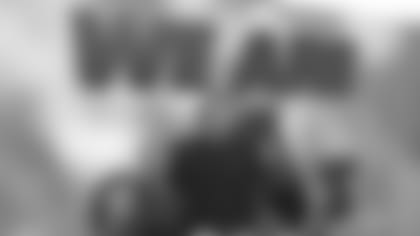 In order to become an effective member of this organization, I will have to learn its systems, structures and planning processes. As an Army officer, I am used to the military's planning methodologies and have done well due to understanding how the system works. I am mindful that the processes I have used in the military are different than those used with the Chiefs. It is my number one priority to understand these planning systems and processes so I can maximize my contributions to this great organization.
I am so excited to be here! Having the opportunity to work for this world-class organization is unreal. Helping to prepare the game day experience for the upcoming season is one of the most exciting things I have ever been a part of. Understanding how the organization has a mutually supportive relationship with the community is tremendous! As you will learn over my future articles, I am an optimist! I can't wait to share my experiences with you and watch the Chiefs make it to the playoffs and beyond! Thank you so much for having me, and I look forward to connecting with you Chiefs Kingdom!