Fresh off the league-mandated players' day off, the Kansas City Chiefs returned to work on Wednesday, preparing for a fellow playoff-bound team, the Indianapolis Colts. While the focus has shifted to game planning for Indy, Chiefs head coach Andy Reid spoke about his Pro Bowl RB Jamaal Charles, who was named the AFC Offensive Player of the Week on Wednesday, stemming from his record-breaking performance in Week 15.
"He's obviously very valuable to this team," coach Reid said. "I appreciate, probably the most, how he comes to work every day and the attitude he brings. He wants to get better every day. He demands a lot out of himself. Again, he's a preparation guy; he goes through a certain routine every day that would probably drive half of us crazy to get done, but he does it religiously, every day and gets himself ready. When he's out there at practice, he practices his tail off. When he carries the ball, he's going to carry it all the way to the end zone and comes back. That's just how he does, his business. He does everything well. He catches the football well, he blocks well and he runs well."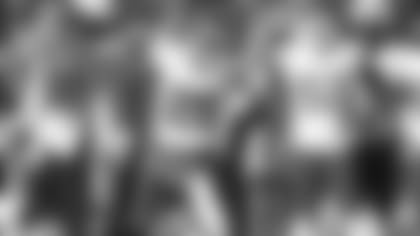 Jamaal says earning more recognition from the league is further proof that his hard work isn't without reward.
"It's just another award that I'm happy to get," Charles said. "I know they're happy for me, because they know I work and bust my tail at practice, every week, and I go out there and play hard for my teammates. I think I've always had toughness and I've always been a hard worker; I just took a lesson from being hurt, to never take anything for granted. You never want to miss out on an opportunity that you may never get back. When you get hurt, people forget about you, so I just learned a lot, when I tore my ACL, and I know how to approach things differently now and never take things for granted."
Chiefs QB Alex Smith says the Chiefs aren't taking Charles for granted, instead appreciating all he does for the team.
"The thing that just jumps out at me is that (he's) obviously extremely talented, but there's so few guys that are out there on the field for all of the situations that Jamaal (Charles) is out there," Smith said. "To have a guy who is so talented in the pass game that is still in there in short yardage and goal line, just doesn't happen. It doesn't happen. To be able to have him out there and be able to do so many things, he's got so many different tools, I think it's everybody's dream, quarterbacks, coaches, he's certainly a weapon for us, really valuable."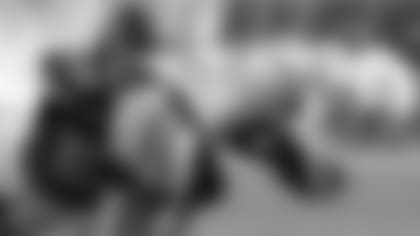 On the defensive side of the ball, Jamaal's teammates were quick to speak of his toughness.
"Since he's gotten hurt, his game has elevated," Chiefs LB Derrick Johnson said. "He's a tough back, that's the word that I use for him. I'm glad he's on my team, because of what he gives the Chiefs, every time that he's out there."
DJ also commented on how the Chiefs view Sunday's game against the Colts, knowing both teams may meet again in the postseason.
"Whoever wins, you have that confidence," Johnson said. "Not that you shatter the other team's confidence, but it's that doubt in there that, 'Hey, they won the last time'; if we win on Sunday and have a chance to play them again, even if it's at their place, we would have shown we know how to beat them."
The team returns to practice on Thursday, when we'll hear from Chiefs special teams coordinator Dave Toub, offensive coordinator Doug Pederson and defensive coordinator Bob Sutton.