The last time Kansas City Chiefs running back Jamaal Charles participated fully in a team practice was a little more than a year ago.
That was, until Wednesday afternoon.
"I feel good," Charles said, smiling as he met with a little more than a dozen media members at his locker Wednesday morning. "It's time. It's here. There's no hiding no more."
As Chiefs fans know all too well by now, Charles tore his right ACL during Kansas City's Week 5 game against the Chicago Bears at Arrowhead Stadium last season, and he would miss the remainder of the year. Without Charles, the team pushed forward, finishing the regular season with a 10-1 record.
Watching that, Charles explained, was bittersweet.
"I saw the team last year, how much success they had, how much fun they had," Charles said. "They were like a family, and I wanted to be a part of that … That's what I wanted, that's what kind of motivated me, just to be a part of this team."
Charles rehabbed through the 2015 season, continued through the offseason, and then finally returned to practice during Chiefs training camp in St. Joseph.
But once the regular season started, Charles, not fully ready to go, was only used limitedly, practicing predominantly with the scout team.
In Week 4, the Chiefs ruled that Charles was healthy enough to make his season debut against the Pittsburgh Steelers in a backup capacity behind Spencer Ware and Knile Davis. Charles had just two rush attempts for 7 yards in the game.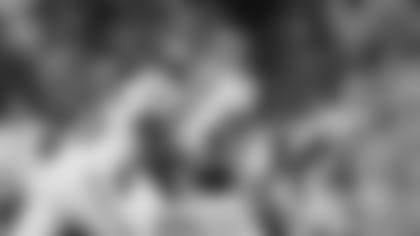 "It was just fun," he said of his 10 snaps against the Steelers. "Like I tell everybody, I'm not worried about getting hit. I've been getting hit my whole life. I'm not worrying about getting tackled. I just need to get in a game and get the rhythm of the game and get the feeling back because I've been gone."
Through four games in 2016, Chiefs rushers have posted a 4.3 yards-per-attempt average. Charles actually holds the career NFL rushing average lead for any running back to ever play the game with 5.5.
"The guy's one of the most unique players in the league," Chiefs quarterback Alex Smith said. "He can do things not many guys can do, so any time you can add somebody of that caliber, and then the guy is a leader. I think a lot of guys look up to through his work ethic, the way he goes about his business, his approach on game days."
Charles helped mold backs like Ware and West last season despite his absence from the lineup.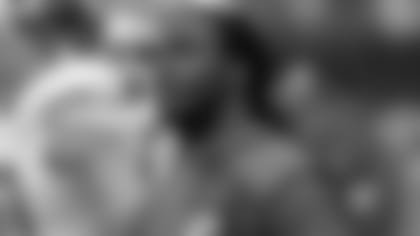 "I'm just trying to be a positive leader," he said. "I'm the older guy in the room and the I'm just trying to help my guys out and I just want them to be successful. I want them to be great at what they do, so I try to build them up as much as possible and give them encouragement about what I see and what you should be doing. I just try to build them up, so they can continue to be the best person they can be."
Chiefs head coach Andy Reid initially made the announcement of Charles' return as a full participant Wednesday morning, saying that he was "good" in his limited time against the Steelers.
But with it being early in the week, Reid was cautious to commit to whether he would be used in an expanded role against the Oakland Raiders this Sunday at the O.co Coliseum.
"We'll see," Reid said. "As long as there are no setbacks, he'll probably do a little bit more."
No matter how he's used, Charles, at least mentally, couldn't be more motivated to get back in the lineup.
"I'm ready," he said. "I told them to let the training wheels off me. I don't want them on. I know how to ride now, so take them off and let me ride."
When the official injury report came out Wednesday afternoon, for the first time all year, Charles wasn't on it.
By all indication, those training wheels he spoke of?