It seems just like yesterday when the Kansas City Chiefs selected OL Eric Fisher with the top pick in April's 2013 NFL Draft. "The Call" was just one of the many unforgettable moments, not only in Fisher's life, but also for Chiefs fans, who are anticipating a memorable season in 2013 and beyond.
We begin our Rookie Recap series, featuring my conversations with each of the Chiefs eight 2013 draft choices, in order, addressing a summary of their OTA and minicamp experiences, expectations for this season and more.
The Chiefs #1-overall pick, Eric Fisher starred at left tackle for the Central Michigan Chippewas and later improved his draft stock at the Senior Bowl, followed by the 2013 NFL Scouting Combine. After making the successful switch to right tackle for the Chiefs and later completing the team's offseason training program, Fisher took some time to reflect on his past two months.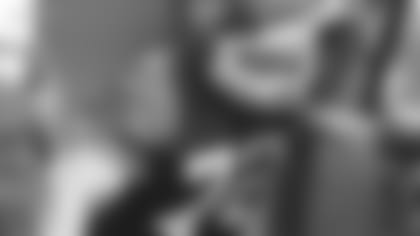 What are your plans during the break, before training camp?
Fisher:"Keep on grinding, keep on working on my game. I can't really take a break from any of this; it's my profession now, so, I need to keep up with it every day, keep working out, keep working on my technique and just keep on studying. I'm really looking forward to getting back here and getting at it."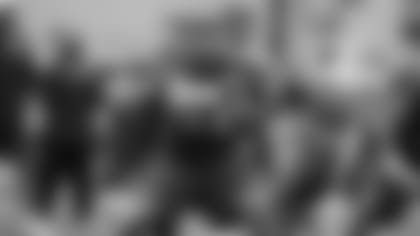 Was the offseason training program what you envisioned?
Fisher: "Yeah, it's been great. It's nothing different from what I've been doing; football is football and that's all that really matters. You take care of your job and do your job for your teammates. It's been great here; I love Kansas City. I think it's perfect for me. I love the guys around me and the people I'm working with."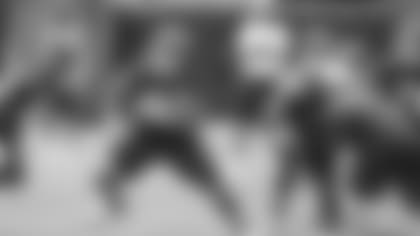 What excites you most about the upcoming training camp?
Fisher: "Putting some pads on and playing some football. In the trenches, there's a lot of contact in there, so, once we get the pads on, it will be a whole different experience in there and I'm really looking forward to it."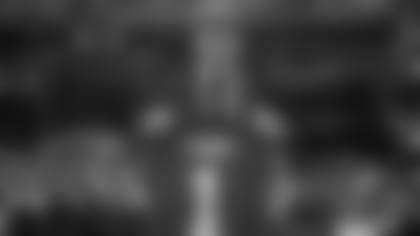 What's it really like to be the first pick in the NFL Draft?
Fisher: "Being the first pick in the NFL Draft is still surreal, just the category I was put in; it's kind of cool that (Chiefs QB) Alex Smith was a first pick also, so, we have that in common, but it's such a great opportunity. There are a lot of expectations at the same time, which makes me want to push myself more and I expect a lot of myself, being the first pick. It was a great process…something I will remember for the rest of my life."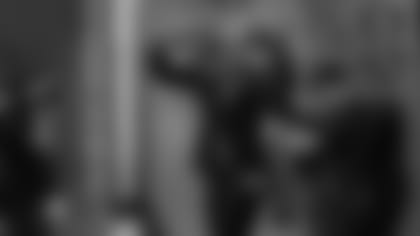 What do you remember from draft night?
Fisher: "I remember my phone ringing and then, it was kind of like a blackout. It was something that not many people get to experience; just watching the video of NFL commissioner Roger Goodell calling my name, it brings the moment to life; it's such an honor."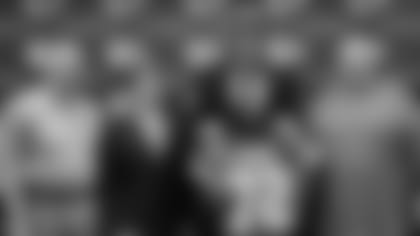 What do you like most about Kansas City?
Fisher: "I had never been to Missouri or Kansas City, for that matter, and it instantly felt like home. I don't know if I could really make it in a big city, but I think this is perfect for me. I love the area and I'm really fitting in well, here; the fans are absolutely amazing, just great people around here."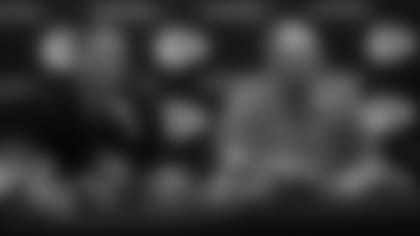 What's it like playing for Chiefs head coach Andy Reid?
Fisher: "Legendary Andy Reid is my coach; that's just sweet that I have the opportunity to play for him. He's a great coach to play for. Whenever he has something to say, I'm definitely listening to it closely. Everybody around here is great and that's what I like to associate myself with; I couldn't have asked for a better team to go to."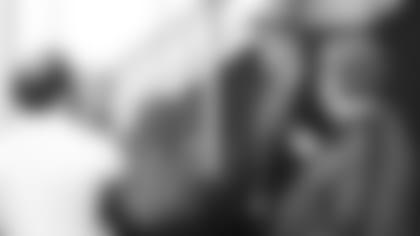 Do you have a lot of people noticing you, when you're out in public?
Fisher: "It's just something that comes along with being the first pick, but it's kind of new because, usually linemen don't get that kind of attention. It's nice; it's something new for me."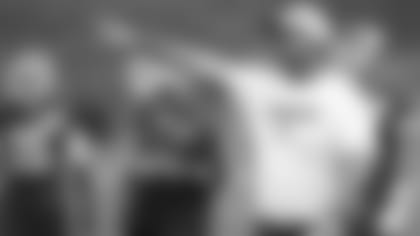 What are some of the takeaways you learned from Chiefs offensive line coach Andy Heck?
Fisher: "Coach Heck is an awesome coach to play for, definitely an o-line guy. He has some great experience, playing in this league for a long time, so, there's a lot to learn from him. The drills he puts us through, every day, he's making me a better football player. There's a lot on me too; I have to keep in the playbook, keep my body right and keep working every day."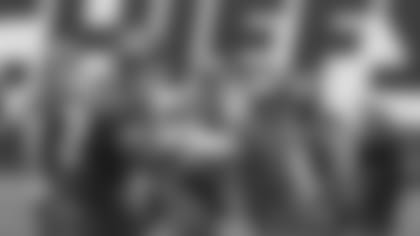 Describe your offensive line group, as a whole.
Fisher: "I'm playing with an awesome group of guys. They're taking me in well, trying to help me as much as possible. It's a new system for them too, so, we're kind of helping each other sometimes. Their experience in playing on Sundays already, it's great to learn from them."
In case you missed Fisher's response to switching from left tackle to right tackle during OTAs and minicamps, he embraced the question and the move, without a problem.
Fisher's grasp of the game and his new position, as well as the immediacy of his daily improvement offers the Chiefs even more optimism, heading into the 2013 season.
The Rookie Recap series continues on Wednesday, featuring the team's first third-round pick, TE Travis Kelce.