The Kansas City Chiefs underwent a lot of change, beginning at the start of the year, including the hiring of Chiefs head coach Andy Reid, general manager John Dorsey and new coaches and players.
Returning in 2013, along with Chiefs long-snapper Thomas Gafford and Pro Bowl punter Dustin Colquitt, is the team's kicker Ryan Succop.
Succop converted 28 of 34 field goals and all 17 PATs for 101 points and had two special teams tackles in 2012. In the preseason this year, Succop has connected on all four FG attempts.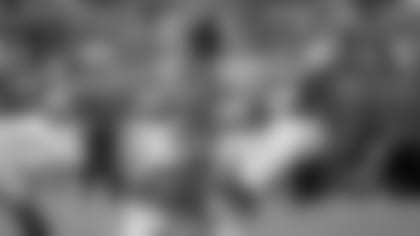 Entering the 2013 preseason, Succop already had the confidence of new special teams coordinator Dave Toub and assistant Kevin O'Dea.
"With Ryan, we're not going to bring anybody in," Toub said during OTAs. "Ryan is our kicker. That's the way we're looking at it. I've got a good kicker."
While one has been said to be the loneliest number, Succop doesn't agree.
"No. I like getting all the reps," Succop admitted. "I think that's a good way to do it. I just have to go out and keep hitting the ball well and not worry about anything else."
Worrying about anything else includes the pressure of 60,000-plus fans either counting on him to make the kick, or those cheering against him, just like last year's game-winning kick in overtime in the Mercedes-Benz Superdome.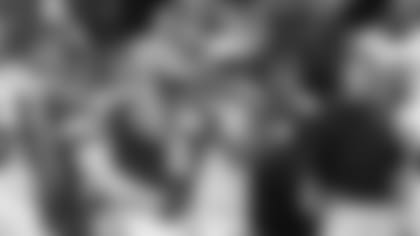 "Before the game, one of the things I always do is pray for peace," Succop said. "Then I go out there and pick a spot and really, all I focus on is everything that I do is going toward that spot; I'm going to keep my head down and I'll look up, hopefully once it's through."
Since Toub and O'Dea joined the Chiefs in January, the fifth-year kicker has flourished under their teaching.
"Obviously with Dave and Kevin O'Dea coming here, they both kind of do different things for us," Succop said. "They're both great coaches if you look at the success they had in Chicago. We're looking to bring it here and have the same success and really help us win some games. For me, in particular, I work a lot with Kevin, because he's more of the kicking coach and really understands the fundamentals and the mechanics. It's been really a blessing to be able to work with him because he's able to point out things that I didn't realize I was doing wrong. It's going to make a big difference. I'm really excited about it."
Succop's preseason kicks continue this Saturday, during the Chiefs preseason matchup with the Pittsburgh Steelers.