This is the tenth in a continuing series of columns tracing Lamar Hunt's role in the marketing of the Kansas City Chiefs and the situations and circumstances he faced in doing so.
---
Reporters are as quick as anyone, quicker than long-time season ticket holders, to detect a drift in a team's fortunes. But one should be cautious in interpreting a decrease in attendance at home games following the departure of Schottenheimer as evidence that the Chiefs were in decline.
With the exception of some of the storied NFL franchises whose existence dated back to the earliest days of the league, and who occupied stadiums in the largest metro markets in the country, Kansas City's achievement at the gate for almost 20 years was impressive.
Interest comes and goes in cycles and following Schottenheimer's departure in 1998 the franchise still managed to hold its own in the league-wide attendance figures, but for how long if more victories were not coming, club officials were right to ask? Playoff appearances had been commonplace occurrences in the '90s, but when would the team be back in the Super Bowl, many of the younger fans who had bought in when Peterson and Schottenheimer took control wanted to know?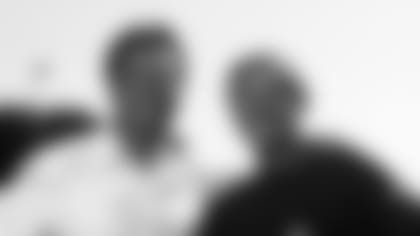 That it lasted through four more years of average play until Dick Vermeil -- a known commodity whose reputation was on par with Schottenheimer's if not greater given his Super Bowl victory in 1999 -- had things moving again, was evidence that the team's brand still held up to scrutiny and that the fan base was still engaged, although in need of a little nudge.
Hunt labored hard to keep his pricing somewhere in the middle, or below that of the average cost of an NFL ticket.  A game in New York between the Chiefs and either the Jets or Giants was substantially more costly than the same teams meeting in Kansas City.
He also lobbied to bring more important games to Arrowhead, going so far as to try and lure the long-running Army-Navy game to Arrowhead.  "I don't want to see us fail to act when there is an opening caused by [Philadelphia's Veteran] crumbling stadium," he wrote to the team's vice president of marketing. While Army vs. Navy stayed in Philadelphia and, on occasion moved to Baltimore, he did manage to lure a number of local universities to the stadium and landed the annual Kansas-Missouri game.
The ideas still came quick and fast as he pushed hard for new "halfpack plans" (season ticket sales campaigns offering just half a season of home games), and what he termed an "Arrowhead Overlook," so that fans could see the players entering the stadium from their cars on game day.  Never one to abandon the Wolfpack concept, he pushed for an on-site club (The Pavilion) for its members to serve as a "comfortable and enjoyable pre-and-post game meeting place."
With a mind forever churning to stay current with the times, Hunt instructed Carl Peterson to be thinking "where we want to be...not just two or three years from now, but four or five years ahead, as well."
But much of Hunt's time was now taken up marketing and promoting three new professional soccer franchises he and his family owned, and his time away from the Chiefs was more significant than it had been before.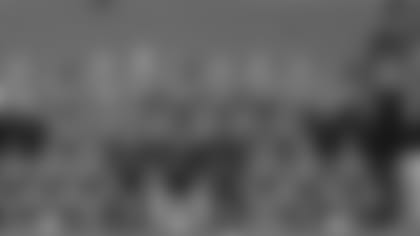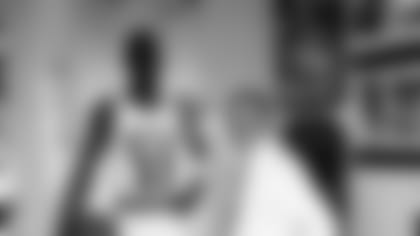 And why not, the club had been recognized for years by the NFL office and many of the league's teams as a leader in marketing and sales? Other NFL clubs regularly visited Kansas City to see how the Chiefs had done it.
Borrowing liberally from what his football club had accomplished off the field in building a new foundation of team followers who would sign up year after year, Hunt threw himself into making the world's most popular game a success in the New World.
Following Vermeil's retirement and Peterson's departure, however, which came shortly after Hunt's illness had reached a point that he could no longer be involved the way he wished, the brand, as it was, began to take on more of a tarnished look with losses in five of six seasons from 2007 to 2012 and a change or two or three in head coaches.
Hunt, Peterson and Schottenheimer had ruled longer than any management team in recent NFL memory.  But even the opening of a newly renovated Arrowhead, another local tax effort that Hunt was actively engaged in even with his illness, did not bring the sales numbers up to their mid-90s level.
The defeat at the ballot box of the rolling roof component of the stadium renovation cut Hunt to his heart.  The public's indifference to a movable roof atop Arrowhead depressed him in a way the author had not seen before.
The NFL's ownership along with commissioner Paul Tagliabue had already guaranteed Kansas City a Super Bowl if the roof was built and for it not to be, considering what was at stake for the city, was unnerving for Hunt who seldom showed public displeasure.