This is the ninth in a continuing series of columns tracing Lamar Hunt's role in the marketing of the Kansas City Chiefs and the situations and circumstances he faced in doing so.
---
Lamar Hunt had made other changes to his staff through the years, but the changes he made following the 1988 season constitute more a change in direction than any of his other moves had been.
While the team struggled on the field, Hunt had pushed to devise new marketing schemes to address the dwindling attendance. Often he was met with courteous inertia and some meaningless shuffling of papers from a staff beaten down by years of defeat.
The new management team, with Hunt's endorsement, immediately commissioned a study by Teamwork Consulting of Cleveland, Ohio, and got a sense of where the franchise was in the minds of its forever shrinking season ticket base, as well as identified potential new customers.
What the consultants found was that the Chiefs were depicted as uninvolved and the public tired of empty-sounding slogans and marketing gimmicks.
"Fans view themselves as making emotional and financial investments in the team," the study summarized. "Then, when high-salaried players openly and disdainfully withhold their services on a picket line [Chiefs players were particularly "hard-line" when it came to picketing during the NFL strike] or blatantly on the field, fans feel justified acting out their own withdrawal."
With that in mind and more than 15 years of disappointment behind them, Hunt and his new management knew that they had to come at their audience with muffled drums. Consequently, the new ticket campaign was completely devoid of any of the familiar doggerel and promises and said, in so few words, we know you're not going to believe us until we can show you something and we're going to work hard to do that.
Albert Lasker, the man credited with inventing modern advertising, is alleged to have said that good advertising could not rescue a bad product. Hunt took that to heart. These new Chiefs were therefore pictured as hard-working folks, not slick marketers trying to bamboozle what had become a cynical public. Television advertising was in stark black-and-white to give the impression this was a no-nonsense crew who was there to do hard work.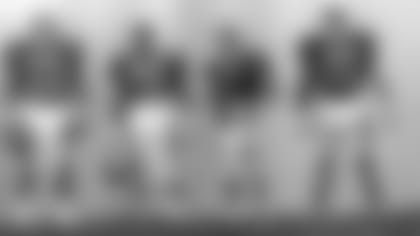 Much like Hunt himself had done, the new general manager headed out with players in tow to meet fans throughout the metro area and beyond to show their interest was genuine and maybe sell a few tickets in the process. Fans thought the players were uninvolved, well here was a chance to meet some face-to-face.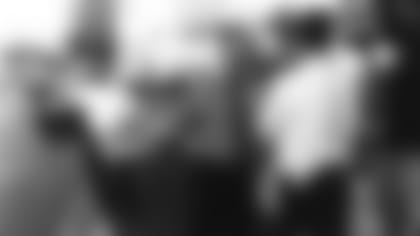 Group sales were emphasized as never before and the ticket operation itself was computerized for the first time to better serve the needs of the buyer as well as the team in serving those needs. Up until that time, the various Chiefs ticket outlets still operated through the sale of "hard" tickets which resulted in numerous duplications come game day.
Marketing, ticket sales and promotions were still relatively small operations when Peterson took over, but this quickly changed. Warpaint did not return, but in its place was a new mascot, much in the mold of the Phillie Phanatic and the San Diego Chicken. To gain new fans you had to use new more contemporary images.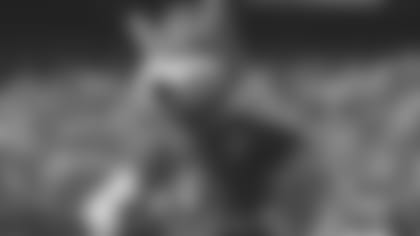 With a nod to the past and to older fans who had kept the faith for these many years, Tony DiPardo's Band was back, a few years older, but stationed in the far endzone to pump up the crowd. Retired players who had stuck around the city after their careers ended were recruited to form an organization called the Ambassadors, one of the first of its kind, and soon to become a model for other NFL teams.
Also back, although it had never truly existed to any extent, was a parking lot atmosphere that replicated what one would find on Saturday afternoons on large college campuses. Tailgating was promoted, a departure from other NFL stadiums where management looked to push their fans inside to partake of concessions and only their concessions. A 1993 team survey showed that 70 percent of the people who attended games tailgated. In time, the Chiefs would come to park in excess of 26,000 vehicles for some events.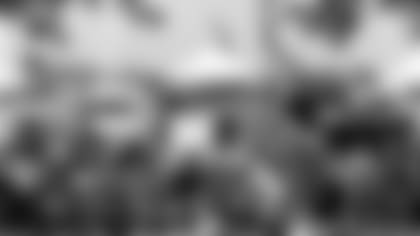 The issue of the kind of people who only showed up for games with the Raiders was addressed, this time in a subtle way. A new "Clean Team" program was established with staff assigned to stadium bathrooms to make sure they were tidied up with towels and the floors kept clear of water, a practice you could only find in a swank hotel.
Security was beefed up, but with a kinder and gentler hand, so as not to provoke outbursts in the stands. Over time, season ticket holders took back their seats if for no better reason than they wanted to go to the games, not give their tickets away. Fans began to take pride in their seating areas where they bonded with old friends and met new ones.
Of course, all these moves would have been cosmetic unless the team improved, and it did almost immediately. There was almost an immediate revival in confidence among a public that had steered clear of the games at Arrowhead.
A new self-confidence and credulity were suddenly present among the players, too. On-the-field morale was evident to anyone who followed the team. Grumbling and back-biting from players was non-existent. Agitators no longer agitated.
Seeing this transformation after so many seasons of disappointment was a surprise, especially to long time critics of the franchise. An argument could be made to more than suggest that leadership – conscious, principled, exemplary – was of higher quality and greater significance than the Chiefs had known.
For three consecutive years the Chiefs led the NFL in new season ticket sales from a base that had shrunk to 25,378 seats in 1988. With a winning record in 1989, sales rose to fourth in the league, something unthinkable when the previous year ended. In 1990 and a trip to the playoffs, Kansas City ranked first in that category and by 1991 did it once again.
From 1992 to 1993, there was a 96 percent renewal of season tickets and the first appearance of a waiting list that was far more legitimate than what other teams released, given that those on the Chiefs list had placed down a deposit verifying a sincere interest. Even sales to pre-season games were hot, something unimaginable to most NFL teams.
Recent scientific studies suggest that our sensitivity to crowds is built into our perpetual system and operates in a striking swift and automatic way. It seemed particularly clear that being joined with friends and fans inside Arrowhead Stadium on a Sunday afternoon was responsible for much of the game's appeal.
Moreover, for many new fans who gathered here as Schottenheimer's teams began to enjoy success it was a first-time experience. They had never seen reason to attend a Chiefs game and, if they had, the stadium would have seemed especially empty and the idea of being there especially so. But buttressed by the old hangers-on who had stuck around because they could remember the glory days, "being there" in short time became the thing to do.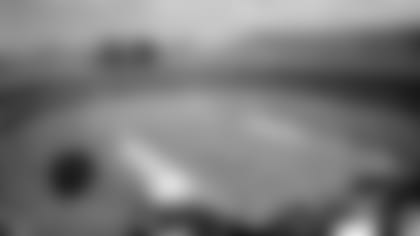 To take advantage of the influx of new fans, Hunt pressed for a re-evaluation of the team's merchandising, encouraging the creation of more prominent sales locations throughout the stadium, and for immediate steps to be taken to address the dated acoustics in Arrowhead, which he found "unpleasant."
The Chiefs were back as a viable product in the sports marketplace and Hunt was applauded for the wholesale changes he had brought just a few years earlier. While he had never wavered in his individual efforts, the success on the field and off it pleased him almost as much as the first march to a Super Bowl championship.
Shortly thereafter, with Hunt's approval, season ticket sales were frozen first at 65,000 and then again to the mid-70s so as to give a taste to those fans who could only make it to one or two games a year. Hunt saw these people as potential season ticket holders once they experienced what NFL officials in New York said of Kansas City, calling games there "the ultimate NFL fan experience."
By 1993, overall attendance averaged 75,215 per game. It was the start of the second most productive period in franchise history. Next time: The "Era of Good Feeling" ends