Most people outside of the locker room refer to him as the "Canadian Doctor," but the words most often used to describe Kansas City Chiefs right guard Larry Duvernay-Tardif inside the locker room are always "relentless," "tough," or some kind of variation to that.
The former sixth-round pick from the 2014 NFL Draft has made a home as the team's starting right guard just a couple of years removed from playing college football at McGill University in Canada.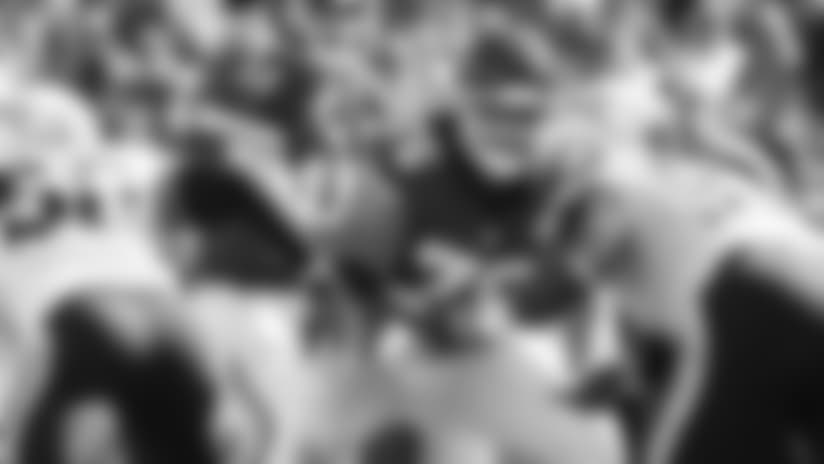 "It's not the same deal," head coach Andy Reid explained of Tardif's steep learning curve and development over the past two years. "Remember where he went to school – it's a great place (Reid's mother, who became a doctor of radiology, went to school at McGill) – but the football is probably not what you would see here at the college level.
"So, that's what he came in at – playing at that level – then, he had to adjust to the speed and the size of these different players. So he was a bit raw at the beginning, and he's just built himself into a pretty good football player."
Tardif was on the 53-man roster for the entire 2014 season and didn't log any playing time, but he worked his way into the lineup last year, starting 13 of the 16 regular season games.
Now, after the first week of the NFL season, according to the NFL analytics website, Pro Football Focus, the former Canadian football standout ranks as one of the 10 best right guards in all of football.
Not bad for a sixth-round pick who spends his offseason studying to become a doctor.
But after talking with a handful of his teammates on Wednesday, the truth is Tardif isn't underappreciated by those who are around him every day.
They know exactly what he brings to the table.
"It's tough to even put into words," quarterback Alex Smith explained on Wednesday of how far Tardif has come over the past two years. "When he came into the league, he was still learning the game—the speed, concepts, and now, you just see the confidence. He's playing fast, and that's what you want to see from your linemen.
"He has that confidence to go out there and make those key blocks and dominate, and that's certainly what he's been doing."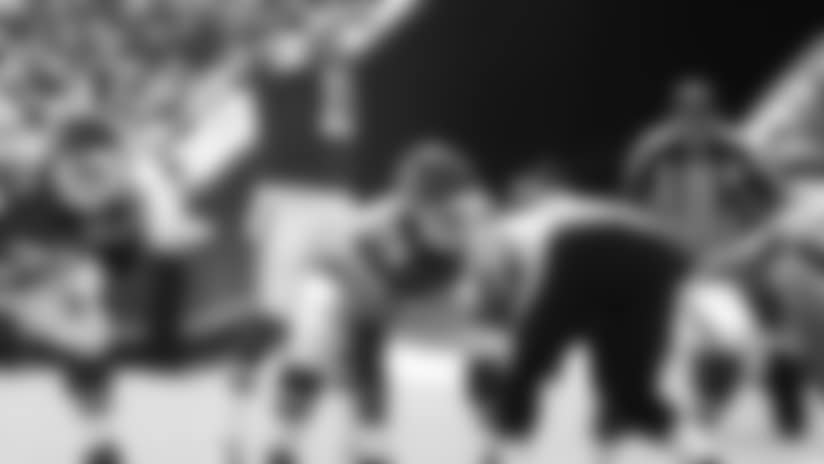 "[Tardif] is a tough player and a very hard worker," right tackle Mitch Schwartz explained. "You can tell he doesn't just want to make the block, he wants to finish the block. He's always out there perfecting his craft and that's something that can get lost a little bit when you see him 10 yards down the field mauling guys. He's a big strong guy and when he gets his hand on you, then you're kind of done."
With the Chiefs pulling off the greatest comeback in franchise history last week against the San Diego Chargers, there was plenty of credit to be thrown around, and most of the time that credit is sent towards the guys holding the ball.
But after a closer look at three of the most important plays in the game, the light should shine, at least a little bit, on just how valuable the offensive line, and Tardif particularly, were on these touchdown plays.
One of the plays that has gotten plenty of attention is Tardif's block of Chargers safety Jahleel Addae out in space on rookie Tyreek Hill's 9-yard touchdown reception. It's the kind of block that linemen, particularly in Reid's system, enjoy getting out in space to make.
"It was sweet," left tackle Eric Fisher said of the play.
"I was there in case he missed," center Mitch Morse, who was a split second behind Tardif to make that block out in space, explained. "He didn't (miss) so I just flew over the top of him. It was an amazing block though. That was a fun play."
Tardif also had a key block on Smith's game-winning touchdown run, but unfortunately, Tardif suffered a high-ankle sprain on the play and it held him out of practice on Wednesday.
If he's not able to play on Sunday, fellow third-year player Zach Fulton will take his place at right guard.