There's a palpable sense of optimism surrounding the duo of inside linebackers Reggie Ragland and Anthony Hitchens manning the middle of the defense for the Kansas City Chiefs this season – and for good reason.
Ragland, the No. 41 overall pick in the 2016 Draft, thrived as a member of the Chiefs last season after coming over from the Buffalo Bills in a trade, and Hitchens – who signed with Kansas City in March - was considered by many to be the top run-stuffing inside linebacker on the open market.
And now together on a team that struggled to stop the run at times last season, one thing seems to ring true for both players more than anything – they're hungry.  
"Don't worry, we're going to stop that run," Ragland said on Saturday. "We're not playing this year about that run. We are going to stop it this year. Everybody has the right mindset…we have the guys to do it, but at the end of the day, it's all about attitude when you want to stop the run. You have to want to do that."
That desire is certainly present within both players as the Chiefs prepare for the upcoming campaign up at Training Camp.
"That's one of the things that we're focusing on here in camp," Hitchens said on Monday following practice. "We're definitely going to improve that – it's our main goal - both the run game and third down [defense]. It's something we have our mind on and we look forward to the challenge."
In fact, it's a challenge that both players have been tackling since Organized Team Activities (OTAs) began back in May.  
"I got to see a little bit of [them during OTAs], and they did great together," said Inside Linebackers Coach Mark DeLeone. "Those guys really mesh well on and off the field. I think they both do a great job together and they have really good chemistry, and at OTAs that was evident."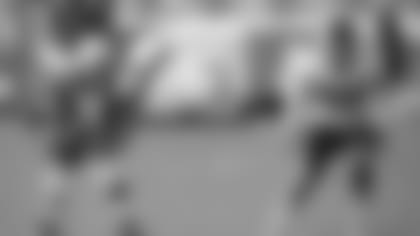 It's no coincidence, either, as developing that chemistry has been a point of emphasis for both players as they enter their first season alongside one another.
"There's going to be times when things are going fast and I'll need to know his position," Ragland said. "He reminds me of DJ [former linebacker Derrick Johnson] because of how smart he is. Before each play, we're calling out everything and talking to each other. It's helpful for both of us."
That's high praise, as Johnson left the Chiefs this past offseason as the franchise's all-time leader in tackles, and it wasn't lost on Hitchens.
"That's definitely a compliment," Hitchens said. "I strive to be like that and to follow that same path that Derrick Johnson took. The way he learned and studied the game – I kind of got that same vibe from [Dallas Cowboys' linebacker] Sean Lee, another guy that's been playing a long time. He taught me all the ropes and I just brought it here."
A vibe that's apparent even when he's on the sideline, which both Hitchens and Ragland were during the Chiefs' preseason opener last Thursday.
"During this past game, when we were both on the sideline, he was calling out what the play would be based on certain formations," Ragland explained. "That's how DJ was – he would just come out of nowhere and start screaming it in practice or during a game. That's what I see in him."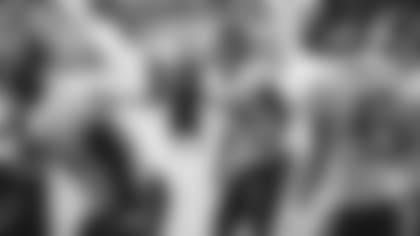 And as impressive as it is to do that from the sideline, it's an ability that could pay dividends for the defense when the duo is on the field together.
"That's cool with me if he's going to call that out," Ragland said laughingly. "If it's working, let's go."
It's all part of the way that Hitchens carries himself as the veteran linebacker enters his first year in Kansas City.
"I'm just trying to be a leader in the locker room, and not just with the linebackers, but with the whole team," Hitchens said. "The first part of that is learning your job and everyone else's so that you can start helping people out."
That desire is especially critical when playing inside linebacker in the Chiefs' defensive scheme, and it's already turning heads in practice.
"In our defense, when you're playing inside linebacker, there are a lot of times where those two guys have to play off each other," DeLeone explained. "If I am the front side guy, I may hit a play and the back-side guy has to be able to play off of me. So, being able to understand how the other guy plays and being able to play with and off each other, I think that's when I am talking about with chemistry, and I think those guys really have it."
It will be on full display when it counts soon enough.