The Len Dawson Scholarship has been awarding outstanding high school students partial scholarships for 36 years. Recently, Len Dawson met the student who will be receiving the scholarship, to present her with the award.
"This scholarship honors a person who has excelled in high school and excelled in more than just the books," Dawson explained. "It honors someone who is an outstanding person, student and leader. We've been very fortunate in constantly awarding outstanding candidates each year and this year, its such a privilege to honor Elizabeth."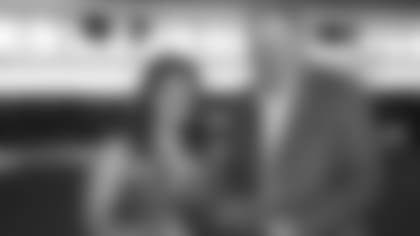 The recipient of the scholarship, Elizabeth Snow, was excited to meet Len and so thankful to have received this award. Snow was involved in multiple clubs, groups and teams during high school, including the theater program, orchestra, choir, volleyball, soccer, ENUF Stop Bullying and more.
"I was ecstatic to know that I received the scholarship, the fact that they chose me and I got to meet Len, it's been incredible," Snow said. "Len is amazing, it's been great to talk with him, have him walk me through his experiences with football, I'm so honored and appreciative for this opportunity."
To be considered for the scholarship each local high school selects one student, Snow was nominated by William Chrisman High School of Independence, MO. Snow submitted an application and wrote an essay. She learned she was in the top five and went through an interview process before receiving the scholarship a few months later.
"Elizabeth stood out to me because she's a leader and has overcome so much adversity," Dawson noted. "She's had to take on so many responsibilities with school and outside of school. She is a winner, she is going to be a real asset wherever she goes."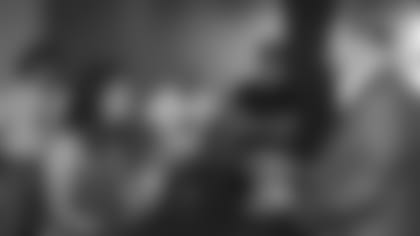 Congratulations Elizabeth Snow on receiving such an honor. The entire Chiefs organization wishes you the best on your future endeavors.