The Pink Seat Honoree is a Chiefs fan honored for his or her courage in dealing with breast cancer. This year's honoree is Kaleia Hayes, a mother of two.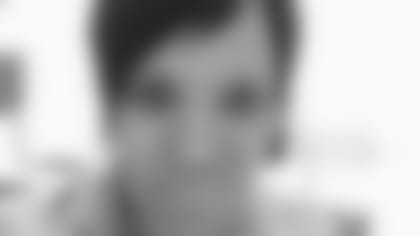 Q: Are you excited to be the Pink Seat Honoree?
A:"You don't even know. I can't even explain my excitement. I'm like the biggest Chiefs fan ever. I'm getting ready for them. You don't even understand how excited I am."
Q: In your own words, can you explain your story that led you to becoming our Pink Seat Honoree?
A: "I was originally diagnosed with Stage 2 breast cancer in November of 2012. My physician, where I usually go, he had some treatment options for me, which I didn't really agree with. I ended up getting a second opinion at the University of Kansas Hospital and that's how I ended up there. Between my physicians and I at KU, we decided to have a bilateral mastectomy. Because my cancer had spread to several of my lymph nodes, they placed me at a Stage 3 once they got in and they found out everything that was going on. They realized that I had a very aggressive type of cancer, so we did everything. We had a full mastectomy, I had 24 cycles of aggressive chemotherapy. I went through three different types of chemotherapy. I had some issues where I lost a lot of blood. I had to have blood transfusions and iron transfusions. Of course, I went through the whole process of losing my hair. My kids were 8 and 4 at the time. It was very difficult for them. My mom, who has been with me, took care of my kids and I and my sister. She's been a very huge support system. We got through all of it and I had my reconstruction and everything was looking very good, my tests and everything were looking awesome, so here I am beating breast cancer and I was so excited about it and continuing to go back to work, to do things, and then I started having extreme back pain and ended up getting a few scans done. I was hospitalized twice within a month of each other and we wound up finding out that my breast cancer had spread to one of my bones in my spine and also to one of my bones in my arm, so I have two breast cancer sites right now."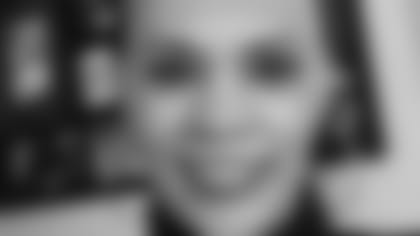 Q: So you're continuing to undergo treatment?
A: "Yes, absolutely. I'm on a chemo pill. I'm also taking another treatment option and then I also get two injections once a month because the type of cancer that I have is an aggressive cancer that's estrogen-driven. They're cutting down on all of my estrogen and just making sure my comfort level is right because what has happened is my tumor has caused my back to break. I have a fracture in my back that the tumor caused. It's been kind of a rough road. I'm 35 years old, I've had chemo, radiation, injections, pills, infusions."
Q: How do you remain so positive?
A:"That's how I get through every day. I'm just positive and upbeat because I have this disease eating away inside of me, but I don't have to wear it on my face and I don't have to walk around like I'm going to die tomorrow because my cancer is a Stage 4. It has spread to other parts of my body, so I think the best thing for my kids and I is to have as much normalcy as possible and be positive because at the end of the day, God has a plan and I trust with his plan, so whatever is for me is going to be for me. That's why you can hear the excitement in my voice."
Q: Do you find that staying positive is the best approach?
A:"I'll tell anybody—whether they're going through cancer or anything else, you've got to be optimistic. You have to be positive because your attitude is everything. A lot of people sometimes submit to the diagnosis and I think that's the worst thing to do because it can change at any time. They have treatment options, they're trying to find cures for things, so I'll remain optimistic."
Q: What did University of Kansas Hospital doctors Carol Connor and Qamar Khan mean for you?
A:"Dr. Carol Connor, I can't even explain in words. She was the most awesome doctor that I've ever come across. She takes you, she tells you everything, she's up front with you, she doesn't sugarcoat anything. She asks your opinion, she gives what she thinks is best for you and she always follows up and she's just overall an awesome physician. My oncologist, Dr. Khan, he's just awesome. He just wants to make sure that we're doing the best things for me and any time I had any issues or concerns, my mother has his cell phone number and she'll call him and text him in a heartbeat if she feels like anything is wrong. They have that open policy for us and they want us to know that besides them being my physicians, that I have their support in any way, shape, fashion or form. I couldn't have done it without Dr. Connor or Dr. Khan, either one."
Q: What was it like to find out that you would be the Pink Seat Honoree for the Chiefs and Bears game on Sunday?
A: "I didn't even know that there was a pink seat and I just think it's awesome. I think that is the most awesome thing the Chiefs could do for anybody at any given time because it's enough going though what you're going through and then to be honored for that, I'm still ecstatic about it. I could hardly believe it. I said 'Oh my god, are you kidding me?' and I love the Chiefs. I was born and raised in Kansas City. I love the Chiefs and always have no matter what and to find out that the organization was doing something of this magnitude, I was extremely ecstatic and I can't wait for Sunday, absolutely can't wait."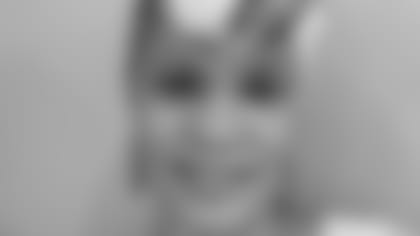 Q: What are you looking forward to most about Arrowhead Stadium?
A:"I'm looking forward to the game and the Chiefs beating the Bears. Let's just put that out there. That's the first thing that I'm looking forward to, but also, what's most important to me is my children and I creating memories. That's very important to me because we never know how much time we have left on this Earth and I want them to be able to go back and say I remember that time we went to the Chiefs game with mom and we did this and we had such a good time, so creating memories with my children is most important to me and for them to know that just because mom is sick and a lot of times I'm in the bed or I don't have energy to do things with them, to give them something to look forward to."
Q: Who's your favorite Chiefs player?
A:"Derrick Johnson. I knew DJ when he first came to the organization. I met him. He's always been a close friend to one of my cousins. The reason why Derrick Johnson is my favorite player is because I think defensively, he's a leader and he's taking us to score the points, but you also have to have that good defense to hold things down, to keep the whole team glued together. That's why I love me some Derrick Johnson! He just seems like a leader out there the field."
Q: What did it mean to see Eric Berry go through what he did while you were going through similar things?
A:"O, M, G! I followed him from the beginning to the end and what sticks out most to me is that I know so many people who have gotten diagnosed with cancer and who have gone through things and you have to just keep pushing through. In the world of cancer, he's my idol because he kept pushing through. He didn't let his diagnosis get to him and I've seen and I've been around people who submit to their diagnosis and I think that you have to remain optimistic and you have to say to yourself, 'I'm going to beat this, I'm going to fight this and that's just what he did—guns blazing, doing exactly what he needed to do. Regardless of the situation, what type of cancer you have, your career, what you want to do in life, he kept moving and it kind of reminded me a lot of myself because you do have to keep going, you do have to tell yourself I have something to live for and this is something that I want to do. For him to do what he needed to do and get back on that field, I'm just in awe with him."