Late in life, Winston Churchill wrote that "no part of the Great War [World War I] compares with its opening."  To Churchill, an historian of the first order, the early days of the conflict were the most compelling and interesting.
On a less important front, the start of a new professional football league still engages thousands of players and fans who recall with delight the old American Football League, more than anything they have enjoyed since the AFL merged with the older and more established NFL following the 1969 season.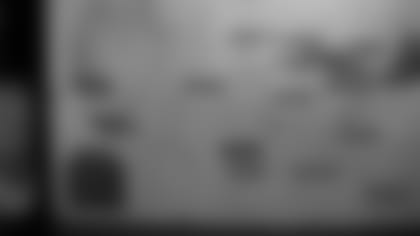 The events of those early days of the American Football League, with the whole enterprise operating on life-support at times and with more characters than a Dickens novel, exercise a fascination for posterity that must be indulged by any fan with an appreciation of sports history.
Not everyone was pleased when news of the merger between the NFL and AFL came down – most of all the players of the younger league.  After being scoffed at by NFL coaches and staffs for ten years the idea that all could join hands and be merry was not going to be easy. Dallas columnist Blackie Sherrod called the news "a cruel blow" after years of "sneers and slights by the older league."
While lacking in petty humiliations from its new partner, some AFL rules were immediately abandoned.  Something as unique to its time as the two-point conversion was immediately trashed by the NFL and it quickly caught Chiefs center/linebacker EJ Holub's eye.
"Oh, I imagine we'll do it the NFL way," he said bitterly after the news broke.  "We're doing everything else. I wish the devil we could keep it like it was. We came from nothing to here.  We established our own identity.  We don't have to kow-tow to nobody."
His roommate Jerry Mays remembered the days of slights with pride.
"I can remember our first AFL championship game," he said.  "We got $1,000 a piece after taxes."  Mays' check for Super Bowl IV ($15,000) is on display in the Chiefs Hall of Honor.
But it was more than the money that Mays recalled.
"I'm glad for this thing," he said, fingering the AFL 10-year patch that the Chiefs wore in Super Bowl IV, celebrating the 10-year existence of the league.  "There may be no more AFL but we went out in a blaze of glory."
Today, the AFL is remembered in the Chiefs Hall of Honor and to thousands of fans who remember what they felt like when pro football came to towns like Buffalo, Denver and Kansas City.
Highlights from Super Bowl IV featuring the Vikings vs. the Chiefs.